Lesson:
Stats: Costs for Open Positions
Module: The Stats: Strategic Hiring
Lesson Type: Video
Lesson Duration: 2:58
Lesson Content
Ok, let's go back and take a look at hiring from a strategic perspective. Most organizations develop strategic plans on a yearly basis, and adjust as the industry changes. Your recruiting should be done on a strategic basis as well. Strategically, most look at what the possible, probable and worst case scenarios would be from a revenue standpoint (sales if you will), and then look at the cost of materials, and man power to achieve the best of these scenarios. Often when thinking of man power, organizations forget to factor in what the costs may be for recruiting. They just look at the salary and benefits to be paid to the needed staff which I believe is a big mistake!
In actuality, the cost of recruiting for the expected man power can skew the rest of the budget if not carefully factored in. I mentioned previously that one study estimated that it costs on average, 23,000 US dollars to have a needed position remain open, which is close to $2,000 per month. The longer a needed position remains open, the more expense the organization incurs – and that isn't on the balance sheet – so it isn't being tracked.
I also mentioned the estimated costs of recruiting for positions ranged from 7,000 US dollars to $40,000 per salaried position (depending on the salary of the position). This is for internal or external recruiting partners. Often expecting you, the HR professional, or even your management team to utilize their time to do the hiring from start to finish, can be less cost effective than engaging in an external recruiter, and will actually raise the recruiting costs another 3-5%. Obviously, if you are a large organization, and have a full recruiting staff that only does recruiting as their primary function, that would not be the case. There would be a cost associated with it (the cost of the department in salaries and benefits, but not lost time on other functions), however; most smaller or mid-size organizations do not have that luxury and divert valuable time (which is money – in the form of working hours) to the recruiting function. That time must be taken away from some other functions that are also performed by you, an already overworked HR Pro, which as a result, turns into lost productivity in these other areas.
Ok, so now we understand that if we do not look at recruiting from a strategic standpoint, the organization can incur expenses that have not been planned for.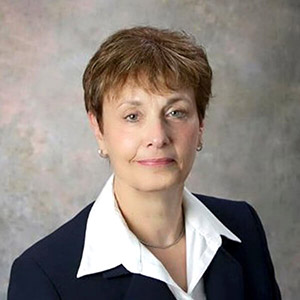 Instructor:
Lois Krause
Lois has held senior HR leadership positions with both domestic and global responsibility, with emphasis in workforce planning (including succession planning); organizational development; employee relations; regulatory compliance (including A rmative...
Lois's Full Bio
HR Courses
Human Resources Training Programs
Self-paced HR Courses
The following HR courses are self-paced (asynchronous), and qualify for both SHRM and HRCI recertification credits. These courses are included in the HR Recertification Subscription.