Lesson:
Cultural Fit Equals Engaged Employees
Module: Hire for Culture & Fit as a Strategic Plan
Lesson Type: Video
Lesson Duration: 4:03
Lesson Content
Most believe that you can teach skills, and you can. Some believe you can teach attitudes and values, and I maintain those cannot be taught. Often, we look at resumes to see what the education is, what the candidate has done in the past, accomplishments at each organization they worked at, and often we look to see how long they stayed in each place. We often "blame" the candidate for being a "job hopper" if they only stayed a short time in each place. Many times, the reason someone was not successful in consecutive positions was because they were a poor cultural fit to begin with, and then jumped from position to position only looking for a "good skills fit", and were hired because of that skills fit.
Neither they nor the hiring manager tried to find the proper cultural fit. I have found that if you have identified the proper organizational culture and you seek candidates that have similar attitudes, values and ethics, the fit is much better, and the candidate will ultimately be successful, which is a win for both the candidate and the organization.
I have had the opportunity to be in a few organizations that were terrific fits for me from a cultural perspective, but then the overall organization was sold, and the new owners, over time (some faster than others) changed the culture to what they were used to from their previous experience. They usually tried to sell it as "New Best Practices", but in reality, it is just a cultural change with new attitudes and values.
When that happens, I have found those who cannot adopt those attitudes and values (which were previously the "go to people" of the organization) all of a sudden, were not "fitting in". They were no longer a good cultural fit. I am one who experienced that twice! I tried to adapt to the new culture, but ultimately had to leave both organizations because they just didn't fit my values. I could no longer be successful in that new culture, it was time to move on.
If you have an organization that is very inclusive, with all being respected for their input and collaboration, and you hire someone who is a loner, looking to work alone and enjoy being the "star", that person will probably not be successful in your organization. So, what do you believe makes the candidate the most qualified and engaged in their work?
I believe that the candidate with the appropriate skills to begin the position will be best if they also share the same attitudes and values of the organization. Those are the things that will make them "engage" and then become successful which will allow them to move the organization forward as well.
As I mentioned in the "Cultural Fit and Diversity" lesson, hiring someone in your organization with the greatest credentials ever for the position, without regard to how they fit into the group, and wind up fitting in the group like a brown shoe and a black tuxedo, will only create a lose-lose for the organization and the employee. I have seen it happen a lot, and I am sure many of you HR Professionals out there have as well. These managers that didn't listen to you or the recruiter, (internal or external) about the best fit, will be sorry and pay with both lost productivity, and wasted money to the bottom line. It will also cost them at least another 6 months before the whole situation can be rectified. Tell them you understand that it is very hard for them to pass on a candidate that looks great on paper when they needed someone "yesterday", but it only sets them back in time and money once they realize the fit was poor, and they need to separate from the candidate and begin all over again.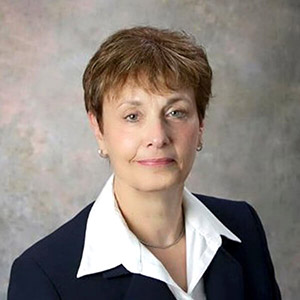 Instructor:
Lois Krause
Lois has held senior HR leadership positions with both domestic and global responsibility, with emphasis in workforce planning (including succession planning); organizational development; employee relations; regulatory compliance (including A rmative...
Lois's Full Bio
HR Courses
Human Resources Training Programs
Self-paced HR Courses
The following HR courses are self-paced (asynchronous), and qualify for both SHRM and HRCI recertification credits. These courses are included in the HR Recertification Subscription.