Lesson:
Stats of Engaged Employees vs. Not Engaged
Module: Hire for Culture & Fit as a Strategic Plan
Lesson Type: Video
Lesson Duration: 2:38
Lesson Content
If the new hire doesn't fit in, they will not be fully engaged employees. As stated earlier, employees that are not engaged cost the organization money.
They do not add to the bottom line, but detract from it. If someone has different values and ethics from the organization, they will undoubtedly have missteps at each juncture. They will not understand how to make the proper decisions. I have found that if organizations actually evaluate their culture and are realistic about it, they can communicate that culture and make it easier for people to do their job in an atmosphere they feel comfortable in.
Making decisions are tough enough in comfortable situations, but having to make decisions that will be questioned each time, will become very old quickly. That will make an employee feel uncomfortable and thus begin to disengage, even without realizing it. It is only the actively disengaged workers that realize what they are doing (and even some of them do not realize it). Generally disengaged workers, just go through the motions unless they feel as if they can contribute. If they can't figure out the "rules of the road", they will not be on a forward path.
Based on statistics from Gallop - No one leaves an organization if they are engaged.
30% of all workers are Engaged
52% are Disengaged
18% are Actively Disengaged
When you hire new employees, you want them to be in the 30% - those who are engaged. If they are not feeling like they "fit in", or if they know they can do the job from a skill perspective, but feel as if they just can't get any forward movement because they have different values or ethics, they will quickly become part of the 52% that are disengaged, or go from just being hired to Actively Disengaged, which will be the worst of all. So here we are with either you, or them deciding to leave the organization.
If it is you, and this is a new hire you just wasted 1/3 of their salary and probably didn't get much of what you wanted them to do, accomplished anyway. Add to the fact that there was probably a big disruption in the organization as well with the hiring, training, "honeymoon" and engaging all of the other employees in the organization, just to throw in the towel, and take that hit to the bottom line. It is just too much to risk in business today.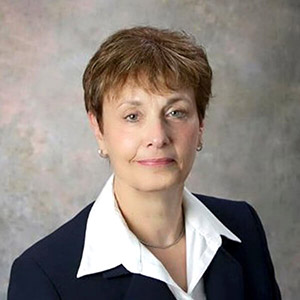 Instructor:
Lois Krause
Lois has held senior HR leadership positions with both domestic and global responsibility, with emphasis in workforce planning (including succession planning); organizational development; employee relations; regulatory compliance (including A rmative...
Lois's Full Bio
HR Courses
Human Resources Training Programs
Self-paced HR Courses
The following HR courses are self-paced (asynchronous), and qualify for both SHRM and HRCI recertification credits. These courses are included in the HR Recertification Subscription.