Lesson:
Basic Tips & Trends in Recruiting
Module: Summary
Lesson Type: Video
Lesson Duration: 3:18
Lesson Content
First I will remind you of the tips for hiring for cultural fit:
First, always use behavioral interview questions – open ended questions that have the candidates demonstrate that they have been successful in the past with this type of situation, or if they weren't successful, they learned from their failure and moved on to success. Remember the spaghetti!
Next, ask questions to reveal the candidates' values and ethics. Ask scenario questions to draw those out.
In addition, interview using the same questions in the same order for all candidate interviews to prevent discrimination.
Also, look for contrary evidence in case someone comes across as too perfect, or too imperfect!
And, never discount your "Gut". Ensure you only listened to your gut after you have ferreted out all of that contrary evidence, but do not let that gut feeling go without analyzing it first.
Finally, always set up your recruiting process as part of the overall strategic plan – that is the only way to ensure you plan for it all.
Let's review some of the general recruiting tips and trends just to keep them fresh in our mind.
Ask your current employees for referrals – a leading source of great hires.
Make sure your platform for your sourcing is mobile accessible.
Use more traditional website, job boards sparingly (if at all).
Your website should be your first and foremost place to post your openings.
Ensure that your website is connected to all social media, especially LinkedIn (or Facebook if you have a business Facebook page). These capture the passive candidates.
Use discipline or industry specific ads in their newsletters, magazines, or online digital periodicals.
Network! Face to face is another way to find candidates.
Remember the Human Factor! It is great to use technology to make a first connection and get the message out there, but it pales in comparison to the human touch points it will take to find the right person to come to the organization.
Keep current with colleges, community colleges, or even high schools that may have specific talent that you are interested in. Develop and cultivate these relationships.
Ensure that your pay and benefits for your positions are at least comparable to market.
Do your homework and find out what your competitors are paying to ensure you are in the right market!
Look at all sorts of benefits that could differentiate your organization from the rest.
Find what benefits work for your organization and "advertise" those differentiators!
Make it easy to apply to your organization. If it is too hard the candidates will move on to another opportunity.
Once you find the candidates and set up interviews, make sure they know the next steps and what will be required before they can work for you.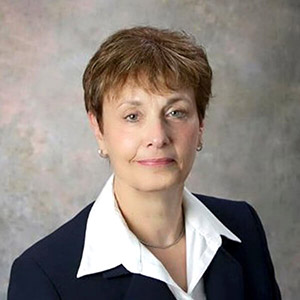 Instructor:
Lois Krause
Lois has held senior HR leadership positions with both domestic and global responsibility, with emphasis in workforce planning (including succession planning); organizational development; employee relations; regulatory compliance (including A rmative...
Lois's Full Bio
HR Courses
Human Resources Training Programs
Self-paced HR Courses
The following HR courses are self-paced (asynchronous), and qualify for both SHRM and HRCI recertification credits. These courses are included in the HR Recertification Subscription.