Lesson:
Are Cultural Fit & Diversity Mutually Exclusive?
Module: Interviewing - Art or Science?
Lesson Type: Video
Lesson Duration: 2:59
Lesson Content
Let's discuss how cultural fit and diversity can coexist and are definitely, not mutually exclusive. Some great HR Pros believe that if you hire for cultural fit, that may cause you to exclude diverse candidates. On the contrary, cultural fit and diversity are complimentary, they are not mutually exclusive.
Cultural fit is based on having the same values and ethics, not on any diversity differences. You must find common ground, that is key. Diverse people can have the same shared work values and ethics. We know that Diversity works because diverse employees contribute uniquely to the synergy of the group. If they have a different idea that fits into the organizational culture and ethics, they help to create new programs or products that will help to grow the company. So diversity is definitely not contrary to cultural fit.
Often in different organizations, you find similar values because of the work. I have two clients that are in home healthcare and they all do the work because they love helping the people that need it, and the employees from both organizations come from all walks of life, race, religion, creed, age, veteran status, sex, gender, sexual orientation, genetics, etc., but they all work where they do, because they feel that they are doing a good thing. They make a difference in people's lives that would otherwise not be able to get the services they need. These diverse cultures at these organizations are culturally similar, but vastly diverse – so, yes, diversity can be satisfied when hiring for cultural fit!
What do you believe makes the candidate the most qualified? I believe that the candidate with the appropriate skills to begin the position will be best if they also share the same attitudes and values of the organization.
Those are the things that will make them "engage" and then become successful - which will allow them to move the organization forward as well.
Did you ever hire someone in your organization that had the greatest credentials ever for the position, just to find them fitting in the group like a brown shoe and a black Tuxedo? I have seen it happen all too often, usually when the hiring manager doesn't listen to HR or the outside consultant or recruiter about the best fit.
It is very hard for a stressed manager to pass on a candidate that looks great on paper when they need someone "yesterday", but in reality, it only sets them back at least 6 months, once they realize that the fit was poor, and they need to separate from this candidate and begin again.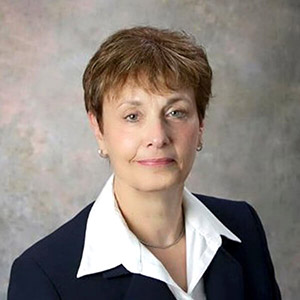 Instructor:
Lois Krause
Lois has held senior HR leadership positions with both domestic and global responsibility, with emphasis in workforce planning (including succession planning); organizational development; employee relations; regulatory compliance (including A rmative...
Lois's Full Bio
HR Courses
Human Resources Training Programs
Self-paced HR Courses
The following HR courses are self-paced (asynchronous), and qualify for both SHRM and HRCI recertification credits. These courses are included in the HR Recertification Subscription.