Lesson:
Contrary Evidence
Module: Interviewing - Art or Science?
Lesson Type: Video
Lesson Duration: 2:19
Lesson Content
Another area to focus on with your interviewing is Contrary Evidence:
What do I mean? Well, often you interview someone, and they seem to be either perfect for the position in every way, or they don't seem to have any of what you are looking for at all. This is where you look for the contrary evidence – Crafting follow-up questions for these types of situations is a science, but knowing when to interject them is an art!
If someone seems too good to be true, especially if you are with other interviewers in the room, look for some evidence that this person is not perfect – because no one is! Look for contrary evidence!
Focus on something they said that made them look too good to be true and ask them to elaborate a bit more, or ask another follow-up question that would unearth some more specifics from them. You will probably find out that they only did part of what they said they did, and their other team members or supervisors came up with some of the brilliance, or suggested they do it a certain way, or other such circumstances.
On the other hand, if someone seems to be such a great loser in the interview, and doesn't answer interview questions well, try to find something that they can answer that will put them in a good light.
Let's be realistic, you brought them in because you saw something in their resume or their cover letter that intrigued you enough to bring them in for an interview – there must be something there that can shine a light on their strengths! Maybe they are just having a bad day, or they are very shy, or they were up with a sick relative last night and are not running on all cylinders. Take the time to "dig in" and look for some good traits.
Remember, no one is all good or all bad – get a balanced view of them.
Especially if you are interviewing with other managers in the room, sometimes they begin to put a halo on the person (which is actually called the halo effect), or they try to just pass up questions and get rid of people quickly without trying to find out that contrary evidence. That can actually have you hire the wrong person with a halo, or pass up the "Best Candidate" by eliminating them because they had a bad day on the day of the interview.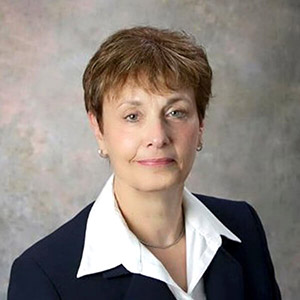 Instructor:
Lois Krause
Lois has held senior HR leadership positions with both domestic and global responsibility, with emphasis in workforce planning (including succession planning); organizational development; employee relations; regulatory compliance (including A rmative...
Lois's Full Bio
HR Courses
Human Resources Training Programs
Self-paced HR Courses
The following HR courses are self-paced (asynchronous), and qualify for both SHRM and HRCI recertification credits. These courses are included in the HR Recertification Subscription.