Lesson:
Trusting the "Gut"
Module: Interviewing - Art or Science?
Lesson Type: Video
Lesson Duration: 4:34
Lesson Content
We will now take a look at Trusting the Gut.
Yes, you should always make sure while screening resumes or interviewing that you give everyone the same chance and ask all of the same questions, ferret out contrary evidence, to be fair and equitable!
You never want to discriminate against anyone for any reason, and you want to set up your processes to breed out as many situations that could lead you to possibly discriminate against anyone.
However, sometimes there is just that bad, or good feeling in your "Gut" that says, "Stay away from this person", or "This is the one"!
I will give you a story about both just to help illustrate how important this can be.
The first story is about an Information Technology person the IT Manager and I were interviewing for his back-up and for specialized report writing. His resume was great – he had a Masters in just the discipline we were looking for, and his work history gave him the experiences we were looking for. He came in for an interview, and we asked him all of the questions, in order, and he had great technical answers for the technical questions – I was at a loss for that because it is all "Geek" to me!
I started to ask some questions to get some contrary evidence, because he looked too good to be true. His answers to follow-up questions that targeted how he related to the internal customers in past organizations, started to make me have that uneasy feeling in my "gut". After a few more questions, he seemed to explain away concerns, but for some reason my Gut kept nagging at me. I told my concerns to the IT Manager, and he said he would monitor him closely and he didn't have to be that much of a people person, he just needed the reports. I said something just didn't seem right to me and I couldn't put my finger on it, but was overruled by the hiring manager (the IT Manager).
He was hired – he was there only about a month, and the IT manager came into my office and said this guy could not do half of what he claimed he could do, and he was so inept at getting the proper information from his internal customers, he never got the specialized reports developed to provide to them. He always fell short and blamed the internal customers instead of trying to get the proper information. Within 3 months, we had to separate him from the organization because not only was he not doing the job properly, he was making the other workers angry, and frustrating the people he was supposed to be helping. We had to go out and start the process all over again, and we had lost over 4 months of productivity when we made that decision, and were looking at another 3-6 months to find the next person, who could actually do the job.
It cost the organization over 30,000 US dollars all totaled up for that mistake of not trusting the "Gut".
Just a side note, the IT Manager told me later that he would never go against my "Gut" again!
My second story is a happier one! I was working in a school system, and we were hiring a new manager for the food service in a middle school. We had multiple professional resumes submitted for the position. There was also a resume mailed in, hand written, on yellow legal pad paper. This person wrote a cover letter as well, explaining about why they went from one job to another and also said that there was one situation that they wanted to explain in person because they didn't think they could explain it well in writing. Most of the time, I would have put this hand-written resume in the "No" pile, but my "Gut" felt that they seemed so sincere and honest that I really should meet them and interview them, so I did.
This person wound up being one of the best employees we ever came across, and wound up being loved by the students, the school administration and the workers in the food service department. This manager developed some training courses for the students that had never been tried before, and just became a "star" and a "Team Player".All because of the "Gut"!
So although you should make sure that you follow your processes to avoid discrimination and check yourself to ensure you find contrary evidence – never totally ignore your "Gut"!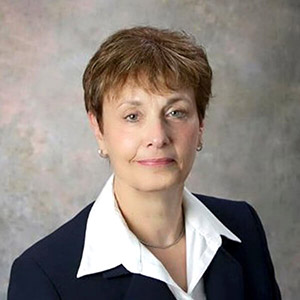 Instructor:
Lois Krause
Lois has held senior HR leadership positions with both domestic and global responsibility, with emphasis in workforce planning (including succession planning); organizational development; employee relations; regulatory compliance (including A rmative...
Lois's Full Bio
HR Courses
Human Resources Training Programs
Self-paced HR Courses
The following HR courses are self-paced (asynchronous), and qualify for both SHRM and HRCI recertification credits. These courses are included in the HR Recertification Subscription.