Lesson:
Setting a Recruiting Strategy
Module: Hire for Culture & Fit as a Strategic Plan
Lesson Type: Video
Lesson Duration: 4:58
Lesson Content
Setting a recruiting strategy based on your organization's values is key to success. Start with the Identification of your Organization's Values (make sure they are values, not personality Traits).
First, define your culture. Understand your culture and if you don't know its makeup, start by asking your leaders how they would describe your culture. Knowing what they believe are the hallmarks of your culture will help you evaluate perceptions vs. reality. Next, ask your employees to describe the culture and determine if the two "points of view" match. Where are the gaps in perception? What is the day to day reality?
Once you've identified what the actual, practiced culture is, ensure the job posted on your website and recruiting materials promote that practiced culture. Create position postings that advertise those values.
Remember, it is very important to have cheerleaders in the organization to help promote the proper behavior and thus, the culture.
When hiring, ask questions around culture to reinforce what is most important to the applicant, such as:
What type of situation on the job would make you just up and quit?
What type of management style should your manager have to make you most successful? Conversely, what type of management style would stifle your growth?
Add Behavioral Interview questions as we discussed earlier in this course.
To create Behavioral Questions for a position you may have open in your organization, craft the question, using the values and behaviors you identify that are "practiced" in your organization (not just what was on paper). Develop one or two scenario questions that will help to show a candidate's values, as they explain how they have handled situations in the past that are similar.
Create scenario questions that would show how a person would use their personal values to answer the question. Questions like:
Suppose you were doing an audit of your department, and found that your manager had changed some revenue or expense numbers to make it look like your department was surpassing budgeted revenue and you found the correct numbers showed just the opposite – How would that make you feel? Have you ever had that type of situation occur in the past? If so, how did you handle it, and how did you feel when you did what you did?
Make sure the questions focus on actual behaviors that you wish to see in the successful candidate. Other questions may be:
Tell me about a time that you were asked to go on an overnight business trip two days before you needed to leave.
Or how do you like to receive feedback around your performance?
In previous roles, what have you valued most about your co-workers?
Ask them to share past challenges they had and how they resolved the challenges
Past behavior is an indicator of future behavior – I can't stress that enough!
Candidates who have the same values as your organization will want to apply more often, so that will give you more qualified candidates to choose from.
Ensure all involved in the hiring process are "cheerleaders" of these values
If you have a hiring manager that is not really a "cheerleader" and can be a bit "off-putting", try to have them interview with others, such as you great HR Pros, so you can keep the proper tone to the interview. You will not be able to totally bar them from the interview (after all it is a candidate for their department), however, you can help to modify their behavior by modeling the proper behavior and tone you wish to set.
One organization I worked with, considered "fun" to be one of their core values. I crafted a question to ask candidates to tell us "Out of all of the positions they have had, do not consider how much money you made (it could have been a volunteer position), or what level it was in the organization - What was the most fun? Why?
That would reveal the types of things they felt were fun, and why they thought so. We had one candidate that looked perfect on paper, and they answered by saying - none of them were fun, because they didn't believe fun should be incorporated into "work". They felt it was frivolous to have fun at work. They did not fit, and it would have been a disaster had the organization hired the person, as it was a very senior position, the head of an entire division!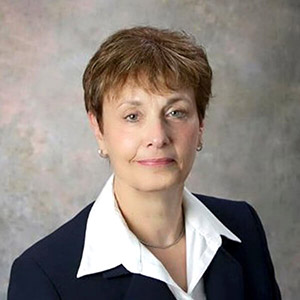 Instructor:
Lois Krause
Lois has held senior HR leadership positions with both domestic and global responsibility, with emphasis in workforce planning (including succession planning); organizational development; employee relations; regulatory compliance (including A rmative...
Lois's Full Bio
HR Courses
Human Resources Training Programs
Self-paced HR Courses
The following HR courses are self-paced (asynchronous), and qualify for both SHRM and HRCI recertification credits. These courses are included in the HR Recertification Subscription.