Lesson:
HR Discipline - Diversity and Inclusion
Lesson Content
Even though Diversity and Inclusion is its own discipline just like Recruiting, Benefits and Labor Relations, D&I is different in that it could be apart of the other HR disciplines. All HR practitioners should be initiating and supporting D&I activities regardless of their focus area.
Within the discipline, professionals develop programs for recruiting and retaining employees with various backgrounds, characteristics and experiences. They're responsible for promoting practices that'll leverage these qualities for a more successful organization. In another section, I'll talk more about jobs and career paths in Diversity and Inclusion.
You may notice there are two parts to this discipline, first, Diversity.
According to the Merriam-Webster dictionary, diversity is the condition of having or being composed of differing elements or qualities. This applies directly to us as we are all unique.
Take your first impression of someone you've just met. Initially, what characteristics do you notice? We may be logging them subconsciously…gender, race, appearance, communication style, even personal habits…
Then, after a short time you may start to recognize a little bit more about the person…marital status, parental status, sexual orientation, age, hobbies…in time, you may learn their political affiliation, education, income and generally more about the individual's personality. Imagine peeling back the layers of an onion.
Within the context of the workplace, we're not only different due to all these characteristics but also many other elements…Let's say I work in the Finance department. My job title is Sr. Analyst. I have 5 years of service with the company. I'm located in New York City and I don't have any direct reports. All of these characteristics are apart of being diverse.
Many books and articles try to capture them in some circle or graphic but it isn't that easy to illustrate diversity. In addition, many of these characteristics are continually changing. We may not be the same person we were 10 years ago which can have an impact on your work environment.
Diversity alone is not enough to achieve successful results. This brings me to the second part, Inclusion. Inclusion is the action or state of including or of being included. Naturally, without recognizing and involving each other in an activity, work process or event, recruiting diverse employees won't matter. Inclusion is the key to making diversity work at your company.
As HR professionals we must help our employees, especially managers and sr. leaders, maintain an environment which values its people. When we include everyone, we generate opportunities to identify better ways of doing business. It simply doesn't make sense to hire a well rounded group of employees if we aren't going to create an inclusive work environment in which they can grow and, as a result, help your organization reach its financial goals.
Research has shown how the combination of these two parts – Diversity and Inclusion - will increase the likelihood of reaching organizational objectives and obtaining successful results.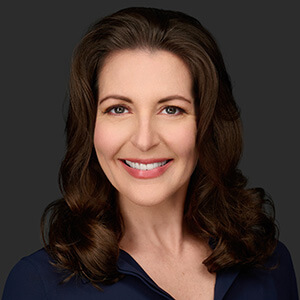 Instructor:
Christina Danforth
Christina A. Danforth, SHRM-SCP & SPHR, launched HR Jetpack in 2016 to support the development and professional growth of her fellow HR colleagues. She started her HR career in 2002....
Christina's Full Bio
HR Courses
Human Resources Training Programs
Self-paced HR Courses
The following HR courses are self-paced (asynchronous), and qualify for both SHRM and HRCI recertification credits. These courses are included in the HR Recertification Subscription.