Lesson Content
Fortunately, we aren't alone when it comes to identifying diversity and inclusion best practices. Many organizations have been working hard to develop the right strategies and we can learn from them.
One lesson is inclusion can be more of an art than a science. It isn't as simple as A+B=C. That means it'll take an approach with multiple action items and various metrics to achieve success. Let's go back to the employment cycle phases and discuss additional steps you can take, besides those already mentioned, to infuse D&I into your organization's culture.
In relation to Develop, Perform and Reward, the following activities are important to each of these phases:
Number 1, providing feedback. Feedback should be continuous. Like D&I, it is apart of the employment cycle. It must be given consistently with a well structured process for annual reviews.
Number 2, mentoring. Establish a mentor program for career and skill development. A program will grow your employees and set them up for future leadership positions.
Number 3, update training. Embed D&I into all soft skills training for leadership and the general employee population. The more you incorporate diversity and inclusion concepts into your HR presentations and workshops, the better.
Number 4: review the succession plan. Assess whether or not diverse talent is included in your plan and if they are ever deemed "ready" for the next position. This will take some time but tracking the information will help you find trends.
In my experience as a D&I Specialist, facilitating the growth of Employee Resource Groups was a great way to engage employees of all levels. Haven't heard of ERGs? ERGs are groups of employees who come together voluntarily based on a common characteristic such as but not limited to gender, race, ethnicity, veteran status, and sexual orientation. Their primary purpose is to increase the engagement of employees by providing developmental and networking opportunities as well as supporting business objectives. Overall the goal of creating such groups is to improve retention rates. It's important to give these groups the resources they need in order to carry out their missions. I supported nearly 15 different groups across an organization with 40000 employees globally. I provided a budget, policies and procedures to follow for hosting meetings and events. It's also very important to align their objectives with those of the business. Leverage these employees by inviting them to recruiting conferences and ask them to take part in onboarding events. Your management team might even tap into their expertise for product development.
Also, I attended a number of external events to show our organization's support of diversity and inclusion initiatives. For example, every year the Hartford Alumnae Chapter of Delta Sigma Theta Sorority celebrates the Dr. Martin Luther King, Jr. Scholarship Breakfast in support of a student program. I had the pleasure and honor of attending as a representative from a sponsoring company. I also attended the annual Women of Innovation Awards gala. It recognizes women for accomplishments in science, technology, engineering, math and who are involved in their communities. There are so many noteworthy organizations and events for your organization to support. For instance, there are women in business conferences held in several major cities around the world including Sydney, Singapore New York and London. I read about a Diversity and Inclusion in Asia conference not too long ago. Do a search for your area and talk with leaders about attendance or providing some type of financial support.
Now, whatever steps you take, remember these general guidelines:
Number 1. Communication is key to ensuring your efforts are visible. It's important you're upholding the organization's commitments to D&I openly. Don't hide your initiatives. Build engagement and make your workforce proud of its employer.
Number 2. Align your efforts with senior leaders. They must exemplify the appropriate behavior as well…walk the walk and talk the talk. No initiative whether it's training or creation of a policy will gain much credibility if senior leadership isn't behind it 100%.
Number 3. Make it measurable. Use metrics to track your results. It's important to ensuring you reach your goals.
All of these actions can help address unconscious bias as well. Which brings us back to behaviors. True inclusion requires us to alter our beliefs and behaviors. It is these changes which facilitate the growth of our organizational culture. Let's take a look at a couple of specific biases and define methods to confront each one.
Remember the "Horns Effect" when one bad thing can impact everything about a person or the confirmation bias when we seek information to support our assumption about someone? A structured performance feedback process with the capacity to receive more then one input helps mitigate bias issues. It's also helpful to give managers and employees a tool to track performance on a weekly basis. This can serve as a reference when discussing performance.
There's the most common bias, "similar-to-me" in which we have a tendency to gravitate towards those like ourselves. When you establish a mentor program, encourage managers to be a mentor to someone who is "different-from-me". Try matching people from different backgrounds.
Remember with the right attitude and appropriate alignments, your HR department can have a big impact on how diversity and inclusion is perceived by managers and employees. You're in a great position as the HR professional to influence the culture and guide how diversity and inclusion becomes apart of the business.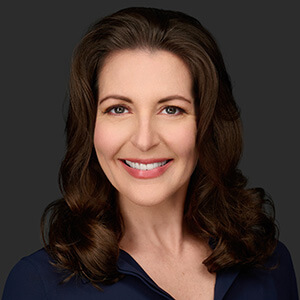 Instructor:
Christina Danforth
Christina A. Danforth, SHRM-SCP & SPHR, launched HR Jetpack in 2016 to support the development and professional growth of her fellow HR colleagues. She started her HR career in 2002....
Christina's Full Bio
HR Courses
Human Resources Training Programs
Self-paced HR Courses
The following HR courses are self-paced (asynchronous), and qualify for both SHRM and HRCI recertification credits. These courses are included in the HR Recertification Subscription.