Lesson:
D&I Initiative Defined
Lesson Content
What is a diversity and inclusion initiative? Overall, it's a program or set of action plans meant to help an organization meet its D&I goals.
Much like other business operations, a diversity and inclusion initiative will have a series of steps and activities mapped out to attain an objective. A very high level goal is to attract and retain a diverse workforce. Let's make this a little more "SMART" and by that I mean, Specific, Measurable, Achievable, Relevant and Timely. Your organization will probably want specific goals for recruitment and retention. Here's a recruiting example, "Attend 5 diversity conferences in the coming year to increase candidate applications by 10% in "hard-to-fill" positions". Wait. Before I move on, a word of caution. In the US, setting what could be considered a quota such as "hire 3 females and 3 Hispanic males by the end of year" is illegal except under very specific circumstances deemed appropriate by law. Be very careful with metrics. Check with your legal department if you have questions.
Here's another example of a SMART goal. This one is associated to retention, "Develop a high potential mentor program with a target of establishing 10 relationships between appropriate senior leaders and entry level staff to decrease regretted loss turnover costs by end of Q3". Both of these objectives are far more specific then the broader objective of attracting and retaining a diverse workforce.
Now the most important part of your diversity and inclusion initiative is to achieve business success. Each of your initiatives should be linked to the business. In our recruiting example, the cost of leaving a position open can be big. If you calculate the revenue generated per employee at your organization, you can estimate how much is being lost every day that position remains open. And this doesn't even include the costs of recruiting.
For retention, it's a similar scenario. You can show a return by analyzing the decreased regretted loss of turnover for mentored employees in comparison to those who were not mentored. Compare the number of permanent high potential leavers to your average actual number of permanent high potential employees during a given time period. This will help you track and substantiate the existence of the program.
So in order to be a D&I initiative, it should have a few common characteristics.
It must be supported by your senior leaders. An idea or plan without support will not receive the attention and effort it deserves.
The initiative must also be measurable. You'll need to create and maintain a means for tracking goal progress. To quote an old cliché, "what gets measured, gets done".
And finally, your program needs to connect to the business. Whether it's specific to an increase in performance or a reduction in costs, the diversity and inclusion action plan has to be linked to your organization's business strategy.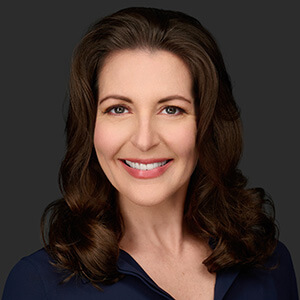 Instructor:
Christina Danforth
Christina A. Danforth, SHRM-SCP & SPHR, launched HR Jetpack in 2016 to support the development and professional growth of her fellow HR colleagues. She started her HR career in 2002....
Christina's Full Bio
HR Courses
Human Resources Training Programs
Self-paced HR Courses
The following HR courses are self-paced (asynchronous), and qualify for both SHRM and HRCI recertification credits. These courses are included in the HR Recertification Subscription.