Lesson:
Why Should We Care?
Lesson Content
So why should you and your leadership team care about diversity and inclusion? In building the business case as an HR professional, you'll need to communicate benefits, discuss the return on investment and address what happens if the company doesn't focus on diversity, what are the costs?
First, let's explore a few benefits:
Recruiting and retaining employees from multiple backgrounds and with various skill sets could enable a company to broaden its customer base. Successful companies have been doing this for years. Your organization could more effectively reach consumers from all walks of life if your workforce represents them. In many cases, the market demands your products and services meet the expectations of a global customer.
Next, incorporating diversity and inclusion initiatives into hiring practices will allow an organization to identify the best possible talent. By casting a broad net, a company can find the right candidates from many sources.
And to be attractive to these candidates and keep them as employees, focus on D&I builds a positive public brand! Having a strong relationship with the community whether it be local or more global is critical to profitability. Social media has made it very easy for your customers to praise or condemn an organization.
Finally, a key driver for implementing these programs is fostering innovation. In my experience, you can generate so many ideas from a diverse collection of people. Creativity abounds when the room is full of different perspectives and they are all included in the discussion.
In terms of ROI, the value of D&I comes down to business performance. Research results have shown a connection between increased financial performance and the level of diverse talent within an organization. There are a myriad of studies demonstrating that collaboration among diverse team members has generated more impactful and higher quality outcomes.
Knowing the benefits and being able to explain the value are parts of your business case for investing in diversity and inclusion programs. The last part is acknowledging what can happen if your leadership teams doesn't support D&I initiatives...the costs.
Turnover, absenteeism and low productivity. An exclusive culture that lacks diversification of its people is prone to have revolving doors. Research by the Level Playing Field Institute estimated more than 2 million people voluntarily leave organizations due to perceived unfairness such as cumulative comments/jokes, unfair policies and perceived invisibility. The trend costs US corporations $64B each year. And, the annual costs associated to low productivity due to absenteeism is also in the billions. Working with your finance team, you can probably estimate what this means for your organization. Another high potential cost is litigation. Discrimination lawsuits are pricey and not only because of lawyer fees. One of the most expensive settlements was with Merrill Lynch & Co. at $160M. Granted your company may not need to worry about such a large expense. However, there are a number of seemingly small cases with fines ranging in the one hundred thousands. This could not only cripple the organization's bank account directly but also hurt its reputation resulting in a loss of sales.
During your next staff or leadership meeting, remember to build the case for supporting diversity and inclusion by communicating the benefits, discussing the return on investment and identifying the costs.
In the next section, let's dig deeper into how we should define a D&I initiative.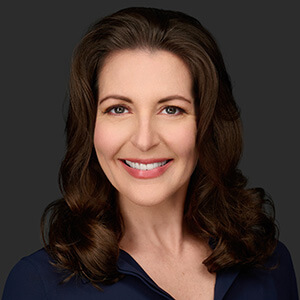 Instructor:
Christina Danforth
Christina A. Danforth, SHRM-SCP & SPHR, launched HR Jetpack in 2016 to support the development and professional growth of her fellow HR colleagues. She started her HR career in 2002....
Christina's Full Bio
HR Courses
Human Resources Training Programs
Self-paced HR Courses
The following HR courses are self-paced (asynchronous), and qualify for both SHRM and HRCI recertification credits. These courses are included in the HR Recertification Subscription.