Lesson:
Phase 2, 3 & 4 - Retention: D&I Integration
Lesson Content
Embracing the diversity of your workforce and helping your management team develop an inclusive work environment are essential for a successful employee/employer relationship. At this point, you and the leaders you support have spent a great deal of time and money on recruiting the right people. Now, you need to keep them! Retention is the name of the game during the next three phases of the employment cycle. This includes the second phase, develop, the third, perform and the fourth, reward. Let's focus on each phase as it pertains to D&I with a special emphasis on inclusion.
Once the employee's orientation is complete, they start to settle into their respective department. The manager should dig deeper into the new hires' job responsibilities by setting goals and helping with skill development. Part of a manager's job is to coach an employee.
A major focus area during phase two, develop, is career development. Does it sound odd to you that diversity and inclusion is even apart of career development? It might. Ask yourself this, does your company have visible paths for advancing an employee or improving their skills? If not, you may be limiting your internal talent pool for future movement and impeding the existence of an inclusive work environment. Having clearly communicated methods and tools available to everyone fosters inclusion. They allow your managers to tap into the diversity they just hired in phase one, recruitment.
Here's a sample goal, "Host 3 one-hour workshops on using the individual development plan document and share it with all employees via email blast and intranet by end of January each year." Now maintaining a metric for this type of objective can be difficult. However, you could send a survey to your workforce asking if they created a plan and send follow ups every few months checking in on its completion. Encourage managers to open a dialogue with their team. Give them a copy of the workshop slides to review at their next staff meeting. The key is to keep communications going about tools and resources. Remember it takes time to build interest and make it apart of your organization's culture.
On to Phase 3, perform. As the employee becomes more acclimated to the organization, they will carry out their responsibilities and begin achieving results. It's your job as Human Resources to help manage performance. One of the best methods for doing so is by giving effective feedback. Set a goal to make ongoing feedback practices a cultural norm for managers. Facilitate a training session. Develop talking points. Create a tool that can be used to document the feedback. If your company has annual performance reviews, don't let it become the only time when employee's receive feedback. It must be continuous. And if it isn't being given consistently and with a goal of helping the employee be successful then, once again, your team is missing the mark on inclusion.
A goal for your HR department is to coach your management team on how to give effective feedback and capture it throughout the year. For example, "During Q1, review process for giving effective feedback with management team, provide key points, and set up one-on-one sessions for continued follow-up." What a great way to get to know your managers better and develop their skills! Eventually, some of your managers may be able to serve as mentors. Developing a certain number of management mentors could be a goal too.
This brings me to phase 4, reward. HR is very much involved with maintaining compensation and benefits programs. You may be guiding the salary planning process. Most companies have some type of process for giving employees a salary increase. Usually this is completed annually. From a diversity and inclusion perspective, it's time to audit your company's pay practices. The annual merit planning period is a good place to start. Your HR department's goal might look like this, "Review and assess proposed increases by comparing employees within the same job category to manager's performance feedback for ensuring alignment with the pay-for-performance philosophy." It's all about the data on this one. Your overall objective is to find discrepancies between the performance feedback and the proposed salary increase.
Note that inclusion is an element in each phase. When your organization carries out activities in a consistent, structured manner, it will support ALL employees. Oftentimes, the best means to measure these objectives is with retention metrics such as a turnover rate and employee survey scores. I'd pay special attention to the demographics. Who's leaving the organization and what groups are scoring low on engagement?
I highlighted several sample objectives that can be directly linked to your overall retention strategy. The appropriate metrics can be captured on an HR scorecard which gives visibility to your commitments. If any metric falls below your target, you'll know it's time to address it. If the metric has been reached, you can celebrate!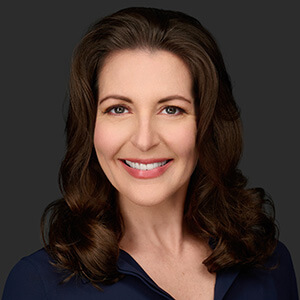 Instructor:
Christina Danforth
Christina A. Danforth, SHRM-SCP & SPHR, launched HR Jetpack in 2016 to support the development and professional growth of her fellow HR colleagues. She started her HR career in 2002....
Christina's Full Bio
HR Courses
Human Resources Training Programs
Self-paced HR Courses
The following HR courses are self-paced (asynchronous), and qualify for both SHRM and HRCI recertification credits. These courses are included in the HR Recertification Subscription.