Course: Diversity and Inclusion
Module: Implementation: Challenges and Getting Started
Lesson Type: Video
Lesson Duration: 5:11
Lesson Content
Getting started with a diversity and inclusion initiative can be difficult but it's not impossible! I've reviewed a number of ways to take action and how to measure them. But how do you get the ball rolling? How do you begin the process of D&I integration? Your organization may be brand new to diversity and inclusion or maybe you've attempted an integration in the past. Either way, these methods will help you launch or re-launch your initiatives.
If you're not sure of the degree to which diversity and inclusion is a part of the culture, you may want to start with what's called a "climate assessment". This is also helpful if your business is brand new to the topic. It's important to understand where your employees stand. You can use open-ended, anonymous surveys and focus groups to gather information. Be careful when creating questions since this is a sensitive subject area. You should consider talking with a diversity consultant.
It's also important to assess what's been happening in your organization. Conduct an "audit" of your policies. These statements should be reflective of the company's culture and standards for doing business.
Audit your compensation and benefits structure. How are salaries determined and are they consistent? Could any of your benefits be considered 'exclusive'?
Examine your turnover rates. What's the exit interview data telling you?
Review your hiring and promotional processes. Do you see any trends in terms of new hires and/or promotions?
It's during this time you may find something that's cause for concern. It might be the best place to start your action plan.
As you're examining your organization's processes, take the time to understand your company's diversity. Look at your employee demographic data. Who are your managers and what's their tenure? Is a large portion of your workforce close to retirement or have they just started their careers? Is it reflective of the surrounding community? Knowing this information will help you identify potential D&I initiatives.
Above all else management commitment and communication are essential. Not only does your senior leadership team need to be fully supportive, but also those managers reporting up through senior leaders. The commitment must cascade throughout the organization starting with supervisors. They represent the organization's mission and vision even more so than the employees without direct reports. Team leaders serve as examples. If they exhibit the right behaviors and attitudes, their department is apt to follow them.
So you need to set your managers up for success. Communication in the way of facilitated dialogues is a great place to start. I know I've mentioned training and yes, this is an important consideration. However, to raise awareness about unconscious bias and help leaders embrace D&I, start by having group conversations. Set up regular meetings during a time when everyone's schedule might be a little lighter, maybe Friday afternoons? Send out a few articles from reliable news sources addressing diversity issues and use them as a means to start a discussion. A number of companies are gaining headlines because of their good faith efforts or lack there of. If you'd like to kick off your efforts with a training workshop, I recommend a focus on listening skills and learning effective methods to communicate with a more diverse team. By doing this, you can demonstrate how D&I truly is apart of what we do everyday. Combine this with facilitated dialogues to keep the conversations going.
Here's another idea. Introduce an easy inclusion technique to your managers called ACT. Acknowledge, Consider and Take the Time. First, it's important to acknowledge the diversity of a team or department. Next, based on what makes the group diverse, management should consider ways to include everyone in meetings and overall operations. They should also remember to consider all their direct reports when making developmental work assignment decisions and promotions. Finally, take the time to connect with every team member especially those who are "different-from-me". We can only break down preconceived notions and judgments when we take the time to get to know our employees. The ACT method keeps it simple which is what your initial activities should be…simple!
As your assessing the organization's culture, getting to know its diversity, and talking with managers, look for an issue. A problem that could serve as a pilot. Something that wouldn't take too long for you to see the results and reap the benefits.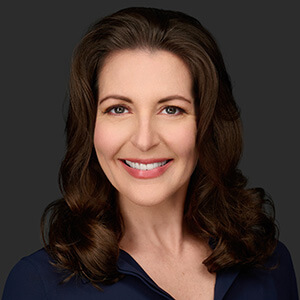 Instructor:
Christina Danforth
Christina A. Danforth, SHRM-SCP & SPHR, launched HR Jetpack in 2016 to support the development and professional growth of her fellow HR colleagues. She started her HR career in 2002....
Christina's Full Bio
HR Courses
Human Resources Training Programs
Self-paced HR Courses
The following HR courses are self-paced (asynchronous), and qualify for both SHRM and HRCI recertification credits. These courses are included in the HR Recertification Subscription.