Lesson:
D&I Has Gone Global!
Lesson Content
Diversity and Inclusion is no longer a US centric topic. It's gone global which makes a lot of sense due to the continuously growing international markets and the technology that supports such expansion. But let's start at the beginning. How did diversity gain so much attention and momentum in the past 50, 60 years? How did it take root and become such an important discipline today?
The US story begins in 1948 when President Harry S. Truman signed Executive Order 9981 to desegregate the armed services. Some experts believe this to be the first workplace diversity initiative. But wait, let's not forget the introduction of women in the workplace during war time. Many of us recognize the great cultural icon of Rosie the Riveter during World War II. She represented a significant change in the factories and shipyards replacing male employees who joined the military. Fast forward to the mid-1950s and 60s. The Civil Rights Movement was the primary driver behind establishing federal legislation for equal treatment of all people. Executive Order 10925 was signed by President John F. Kennedy in 1961 requiring government contractors to take affirmative action to ensure that applicants and employees are treated without regard to their race, creed, color, or national origin. In 1964, the Civil Rights Act was passed featuring Title VII which prohibits employment discrimination based on race, color, religion, sex and national origin. This has since been expanded to include age (40 or older), sexual orientation, disability, genetic information or parental status.
The Equal Employment Opportunity Commission or EEOC is responsible for enforcing US federal laws that make it illegal to discriminate against a job applicant or an employee. Most employers with at least 15 employees are covered by EEOC laws (20 employees in age discrimination cases). Most labor unions and employment agencies are also covered. You can learn more about the EEOC by going to their website at eeoc.gov.
This set a foundation in the US for the development of Diversity and Inclusion as we know it today. But what was happening in other parts of the world? In the UK, employment equity legislation which developed over a series of decades, can be found in the Equality Act of 2010. Its primary purpose is to bring together all the anti-discrimination regulations and acts into one law. Back in 2000 the members of the European Union agreed to two specific directives aimed at ending employment discrimination including the Employment Equality Framework Directive and the Racial Equality Directive. As a result, each member had to incorporate them into their own national legislation. In China, several laws such as the Law on the Protection of Women's Rights and Interests and the Law of the People's Republic of China on the Protection of Disabled Persons address discrimination in the workplace. And the Federal Human Rights Commission in Australia oversees a set of federal laws focused on establishing and maintaining equal employment rights.
Diversity initiatives were first put into action with the enactment of these regulations. The name of the game had been compliance. However, over the past few decades, diversity gained momentum beyond just being the "right thing to do". With globalization our world has experienced, and is still experiencing, a significant transition. We're no longer confined to doing business in one place but can reach beyond every border. Understanding diversity translates to success in the marketplace! So starts the phase of diversity management. The key is to connect diversity with business results. Many companies have made this a focus area by tracking metrics and implementing training programs.
But wait, there's more! We know now there's another element to successfully managing diversity. Inclusion. Inclusion is imperative to making diversity work and it's the integration of these concepts into the business, into your employment cycle, that can help you and your team reach company objectives.
Interestingly, while it appears promoting diversity and inclusion is becoming a major component of business strategy, Deloitte found, from a recent global survey, only one company in five believes it is fully "ready" to focus on this area. Unfortunately, some of you may still be stuck in a compliance phase in which you're checking the box to ensure the organization meets certain legal requirements. While other companies have had a team of D&I practitioners in place for years whose purpose is to create and maintain programs for improving business performance. But no matter what stage of development, it's clear D&I will only continue to grow as a global field of study and practice. I'll explore another reason for this in the next section.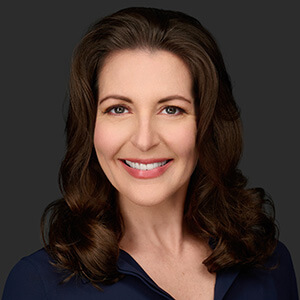 Instructor:
Christina Danforth
Christina A. Danforth, SHRM-SCP & SPHR, launched HR Jetpack in 2016 to support the development and professional growth of her fellow HR colleagues. She started her HR career in 2002....
Christina's Full Bio
HR Courses
Human Resources Training Programs
Self-paced HR Courses
The following HR courses are self-paced (asynchronous), and qualify for both SHRM and HRCI recertification credits. These courses are included in the HR Recertification Subscription.