Lesson Content
There are many recruiting best practices to help promote diversity and inclusion. I've already talked about a few in an earlier lesson with goal setting. Here are a collection of ideas to put into action.
Let's start with the job posting itself. Make sure it only includes appropriate job related expectations. If an advanced degree or certification is unnecessary, remove it from the requirements.
In terms of where to post the job and source for talent, cast a wide net. Target professional associations, community groups, diversity-specific job fairs and websites. Go beyond career builder and monster.com. In addition, expand your outreach internally. Look to your high potential employees for referrals. Your team should also consider developing relationships with local schools and universities.
Review your overall compensation and benefits package. Check for any potentially discriminating components that could exclude some candidates. Remember the traditional family has changed quite a bit in the last few decades.
Have a structured interview process with a core set of questions. It pushes the interviewers to dig deep into the candidate's experience and skill set. It also keeps them focused on key questions and requirements of the job. This helps combat unconscious bias including the contrast effect, the halo effect and the similarity bias. I reviewed these terms in an earlier lesson.
Consider conducting a team interview. Multiple perspectives will help prevent the halo effect. There's a good chance not everyone will be impressed with the candidate.
Ask your management team to take a Myers Briggs Type Indicator. Openly discuss the indicator results in a leadership meeting or in one-on-one sessions. It's a great way for your team to recognize the value of working with those different from themselves. With the added bonus of addressing the similarity bias.
Now, no matter what steps you take, remember these general guidelines:
Number 1. Communicate your actions! It's important your efforts are transparent and clear. This will support your company's brand and reputation. Plus, it demonstrates how management is truly living the vision of recruiting a diverse workforce. Seeing your managers carry out the vision builds employee engagement and pride in the organization.
Number 2. Align your efforts with senior leaders and remember to link the action plan or goals back to the business.
Number 3. Use metrics to track your efforts. This is important for ensuring the initiatives are meeting their intended goals.
In summary, there are many ways to integrate D&I activities into the recruiting phase. Addressing unconscious bias is difficult but with time and open communication you can fulfill your company's mission and become an employer of choice.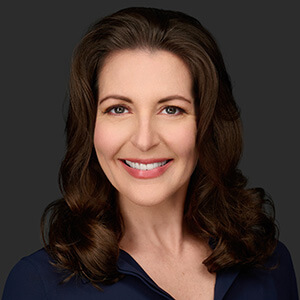 Instructor:
Christina Danforth
Christina A. Danforth, SHRM-SCP & SPHR, launched HR Jetpack in 2016 to support the development and professional growth of her fellow HR colleagues. She started her HR career in 2002....
Christina's Full Bio
HR Courses
Human Resources Training Programs
Self-paced HR Courses
The following HR courses are self-paced (asynchronous), and qualify for both SHRM and HRCI recertification credits. These courses are included in the HR Recertification Subscription.