Course: Diversity and Inclusion
Module: Implementation: Challenges and Getting Started
Lesson Type: Video
Lesson Duration: 3:43
Lesson Content
You've recognized why diversity and inclusion is so important to your organization. You can probably take a good guess as to what some of the challenges are in implementing D&I initiatives. In a previous lesson, I mentioned how difficult it can be to get others on board and build momentum. Achieving alignment with managers and business objectives can also be tough. Here are a number of other pitfalls and barriers you'll want to be prepared for:
First, a pitfall, focusing on diversity only. Remember the inclusion part! Oftentimes our managers get so caught up in recruiting activities, they forget about the work environment; an environment that'll foster open communication and value different points of view.
Another pitfall, making it an "HR problem". Let's say you decide to start recruiting at a local diversity conference. When you ask a couple of your senior managers to take part in an event, they aren't receptive. They figured you're handling all that "diversity" stuff. Be aware of the time it may take to fully engage your management team. Before you start any initiatives, ensure everyone understands their role in the integration of D&I.
What often surprises people is how difficult it is to manage a diverse team. Recognizing differences in your workforce is great but it isn't enough. Some research suggests that diverse work groups can be a challenge to manage primarily because of miscommunication. Cross cultural differences must be addressed to ensure everyone understands their role and responsibilities. Taking steps to improve your leaders cross cultural competencies can help. I'll address this in a subsequent lesson.
Like I said in the beginning of the course, staying positive and sustaining your energy could be difficult. There is no simple 5 or 10 step process to implement diversity and inclusion. You'll have to find ways to push forward in the face of adversity. Tap into local organizations with those who have a similar mindset as you. Attend events outside your business on related topics. These will often reenergize you.
How about a couple of barriers?
Proving your initiatives make a difference to the company's bottom line is tricky. We've talked about measurements and keeping a scorecard but be ready for follow up questions from senior leaders associated to cost and return on investment. Think through what questions they may ask and, if necessary, talk with a colleague about appropriate answers.
Then there's resistance to change. This is natural. You're likely going to come across resistance anytime you revise existing policies and implement a new process. It's your job to decipher what's valuable feedback from what's just a resistance to change. You'll need to use change management techniques to help others understand the reasons for the changes.
Overall, it's important to recognize these challenges and be prepared with data to back up your ideas. If you're presenting to a senior leadership team, make sure the most senior person is aware and approves beforehand. And remember, you, as the HR professional, must remember diversity AND inclusion, keep this from becoming an "HR problem", become culturally competent and keep yourself energized! You can't expect other people to get it until you do.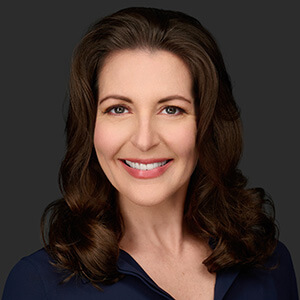 Instructor:
Christina Danforth
Christina A. Danforth, SHRM-SCP & SPHR, launched HR Jetpack in 2016 to support the development and professional growth of her fellow HR colleagues. She started her HR career in 2002....
Christina's Full Bio
HR Courses
Human Resources Training Programs
Self-paced HR Courses
The following HR courses are self-paced (asynchronous), and qualify for both SHRM and HRCI recertification credits. These courses are included in the HR Recertification Subscription.