Lesson Content
There are several career paths to consider in Diversity and Inclusion. But first, implementing D&I activities can also be one of many major responsibilities for the Human Resources Generalist. So let's start by defining the role of an HR Generalist.
It's just as the title implies, a Generalist has responsibilities spanning across each of the HR disciplines. Think of a generalist as a "jack of all trades". They have a broad base of knowledge and skills. Earlier in my career, I was an "HR Manager". This is another title for HR Generalist.
A Generalist may be training supervisors on how to give effective performance feedback in the morning and helping an employee with a benefits issue in the afternoon. Depending on the organization and even size of the HR Department, the Generalist may focus his or her energy on one discipline more than another, like Diversity and Inclusion.
During my time as a Generalist, fostering an inclusive culture and administering best practices to promote diversity was very important to our success. Having been an employee of a large, global conglomerate, I worked with my management team to seek, hire and retain diverse talent.
However, if you are really passionate about Diversity and Inclusion, you might want to consider pursuing a specific career path. Those who focus on a particular part of HR may want to take on a role as a specialist.
Now since an HR Generalist has to have a broad base of knowledge in the Human Resources function, a specialist is a subject matter expert in an HR discipline, like compensation and benefits or Diversity and Inclusion. A specialization could include any HR related process depending on the needs of an organization. Usually the larger the company, the greater the number of specialized HR roles. Take me for example. I've served in a couple of HR project positions because the business needed someone to manage very specific human resource related action plans. I also served on a corporate Diversity and Inclusion Council helping guide and influence programs that would improve recruiting and retention activities throughout the organization. I'll talk more about this in just a few minutes.
If you're interested in taking the D&I career path, you'll be looking for a role as a Diversity and Inclusion Practitioner. You may be considered apart of Human Resources or a department of one and partner with Human Resources. In larger organizations, you might join a team of D&I practitioners who manage programs from the corporate office.
Here's an example career path. First, you may start as a Diversity Analyst. This person is tasked with collecting and managing data. Responsibilities could include tracking and analyzing metrics to identify trends.
After a few years, you could become a specialist. A D&I Specialist typically acts as a consultant to HR and leadership teams on how to initiate diversity and inclusion programs. You'd be an adviser to management on integrating D&I into daily work practices. The next step is a management role. The Diversity and Inclusion Manager will have additional responsibilities and may or may not have a team of practitioners reporting directly to them. And finally, if your organization is big enough and recognizes the importance of having a leadership position, you can work to become a CDO or Chief Diversity Officer. The CDO is ultimately a strategist who collaborates with sr. management and human resources across an organization to attract and retain diverse talent. They also lead the development of programs that build the cultural competencies of all employees.
Still interested? There's no one way to go from being an Analyst to an Executive. I've seen some very experienced HR professionals move into the Diversity and Inclusion Manager role without having been a D&I Specialist. I know an HR Manager who became the Chief Diversity Officer at her organization because she excelled at establishing interpersonal relationships and advocating for her management team. In fact, a successful practitioner could start a D&I career from any industry or department. There's multiple ways to joining and following the path.
This brings me to what you need to know about yourself and this field before pursuing it as a career.
Ask yourself these three questions…
Am I passionate about Diversity and Inclusion?
Do I understand my business and how D&I effects it?
Am I able to listen and learn without passing judgment?
If you answered yes to all three, you are ready for your first position as a D&I Practitioner. Number 1. Success in this specialization calls for someone to be deeply passionate about these programs. People are passionate about D&I for different reasons. Your passion may come from personal struggles with equality or discrimination. These experiences can help you remove barriers and provide opportunities to employees who are dealing with similar issues. Passion is important to this career path especially since you will deal with resistance.
Number 2. Having an in-depth understanding of your business and how D&I effects it, is imperative. You should be able to articulate the business case for establishing diversity and inclusion initiatives. And be familiar with D&I programs that align to the goals of the organization.
Number 3. Listen and learn without passing judgment. While being on the D&I path, you need to be open minded and can't let others biases influence your reactions. In other words, you must be able to understand other perspectives even if they don't agree with yours. Also, you can't allow your own biases to guide your activities. This requires a great deal of self-awareness.
Think you might be ready for a position in Diversity and Inclusion? Check out a subsequent lesson on "a day in the life" of a D&I practitioner.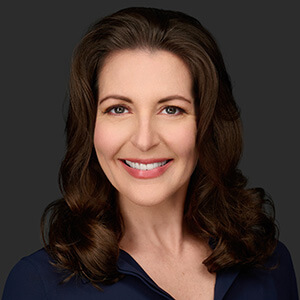 Instructor:
Christina Danforth
Christina A. Danforth, SHRM-SCP & SPHR, launched HR Jetpack in 2016 to support the development and professional growth of her fellow HR colleagues. She started her HR career in 2002....
Christina's Full Bio
HR Courses
Human Resources Training Programs
Self-paced HR Courses
The following HR courses are self-paced (asynchronous), and qualify for both SHRM and HRCI recertification credits. These courses are included in the HR Recertification Subscription.