Lesson:
Change Management
Course: Diversity and Inclusion
Module: Implementation: Challenges and Getting Started
Lesson Type: Video
Lesson Duration: 2:58
Lesson Content
In a previous lesson I mentioned the importance of change management when making diversity and inclusion a part of your organization's culture. Let's do a quick review of what Change Management is and what to consider.
Change Management is just that, the management of change. It's a complex, complicated process. Many organizations simply don't do it right and the impact is detrimental. Change management is a systematic approach to drive transformation within an organization. Video: Those changes are usually meant to be beneficial although not everyone might see it this way. Change Management methods and techniques, when used properly, are supposed to help employees understand why change is taking place and how it will impact them. PPT: There are two types of transitions that happen during a workplace change management initiative, organizational and personal. Organizational refers to those happening to major processes and systems. For example, deploying a new attendance and time keeping software. Personal transitions are associated to the people who have to come to terms with the changes. In other words, those who will have to start using the new attendance and time keeping software. Our workforce has to understand the reasons for the change and what's in it for them. Unfortunately, this is where many organizations fall short.
By the way, it isn't all about communication and training either. That's another mistake organizations tend to make. Communication and training are key to a change management initiative but there's more to it. It also requires risk and readiness assessments, tools to ensure leadership commitment and the measurement of results. You need to consider, there is no one-size-fits-all approach. Resistance is normal. You will deal with opposition and need to be prepared for it. Finally, the changes you and your management team are making must be linked to the business and its strategic plan.
Which brings me to the the integration of diversity and inclusion. I mentioned a number of challenges you could face when starting to address the topic. I'll go into further detail about how to get started in another section but from a change management perspective, keep in mind that you'll need to recognize adversity and meet objections to your action plans upfront. People are fearful of change and those who oppose diversity do not readily embrace new ideas and perpetuate exclusion. With management commitment, communications and training, you'll need to alleviate these fears and ensure everyone understands the benefits of a diverse work team and inclusive work environment.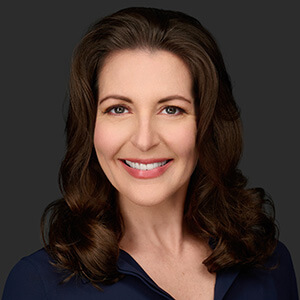 Instructor:
Christina Danforth
Christina A. Danforth, SHRM-SCP & SPHR, launched HR Jetpack in 2016 to support the development and professional growth of her fellow HR colleagues. She started her HR career in 2002....
Christina's Full Bio
HR Courses
Human Resources Training Programs
Self-paced HR Courses
The following HR courses are self-paced (asynchronous), and qualify for both SHRM and HRCI recertification credits. These courses are included in the HR Recertification Subscription.