Lesson Content
Many people feel as though "Diversity and Inclusion" only pertains to the US or that it's only related to employment legislation. It's important for employees, especially organizational leaders, to understand D&I is much more. Providing education on unconscious bias is one of the best ways to help others recognize D&I has real world value.
Picture this. You've stepped onto a bus. There's two open seats and you sit down. Most likely you chose the seat next to someone who looks more like you. Or, at work, did you notice that a manager recently hired someone who looked and acted just like herself? These are two typical examples of unconscious bias. We all have biases or a prejudice in favor of something over something else like a person or group. We also make a multitude of decisions every day both consciously like choosing what we'll eat for lunch and unconsciously like brushing our teeth. Whether we realize it or not, these decisions are influenced by a lifetime of experience and personal history. We are bias in a way we might not be aware of. Research has shown how "unconscious" decisions made with "hidden" bias negatively affect the workplace.
We all want to believe we make hiring, firing and employee relations decisions without any type of bias. Your company abides by all necessary regulations and has strong policies in place to defend against unfair treatment. Your management team behaves appropriately and you've never dealt with a harassment claim. On the surface, everything appears fine. What's the problem? Although it isn't obvious, hidden bias may be negatively impacting your organization.
For example, could a hiring manager be unintentionally alienating women or early career candidates during the hiring process? Or are the same type of people being considered for promotions? Do you notice any employees on the same team being criticized more harshly for low performance? These are typical examples of how unconscious bias may be affecting your organization.
A great way to demonstrate that everyone has hidden bias is by using the implicit association tests or IATs. The tests are free and were developed by researchers at Project Implicit, a non-profit organization whose goal is to educate the public about hidden biases and to provide a virtual laboratory for collecting data on the internet. Let's take a closer look.
Go to implicit.harvard.edu You'll be given a choice to either register or continue as a guest. Let's continue as a guest. This is a preliminary information page. Be sure to read it especially since it includes an important disclaimer. If you want to learn more about the IAT, select this link.
Let's proceed.
There are 14 tests to choose from. You'll notice on the right hand side there's a description for each IAT. Let's select "Gender-Career" and select "Click Here to Begin". The test explains that we will complete three tasks, two brief questionnaires and an IAT in which you will sort words and pictures into categories as quickly as possible. Select continue. You may be asked a series of personal questions before proceeding. Read the next set of instructions and select "I am ready to begin".
The test is relatively simple and will only take a few minutes of your time. A result will instantly pop up when you're finished. After reading through the result, you can answer some additional questions from the researchers. Select the "proceed" button at the bottom to read through a debrief of your results along with a breakdown of scores generated by others.
Ask your leaders to take at least one of the tests before openly addressing the topic of unconscious bias. A word of caution. Ensure your senior most leader is in support of the activity. Discussing bias is a sensitive topic and may make some people uncomfortable. But, in order to truly address problems, your management team might need to be uncomfortable.
It's our role as HR professionals to help them acknowledge this concept and how it might be thwarting their efforts in carrying out diversity and inclusion initiatives. Throughout this course I'll reference unconscious bias and what you can do to address it.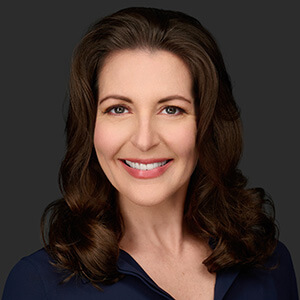 Instructor:
Christina Danforth
Christina A. Danforth, SHRM-SCP & SPHR, launched HR Jetpack in 2016 to support the development and professional growth of her fellow HR colleagues. She started her HR career in 2002....
Christina's Full Bio
HR Courses
Human Resources Training Programs
Self-paced HR Courses
The following HR courses are self-paced (asynchronous), and qualify for both SHRM and HRCI recertification credits. These courses are included in the HR Recertification Subscription.