Lesson:
Phase I - Recruitment: D&I Integration
Lesson Content
Diversity and Inclusion is apart of the entire employment cycle with the first phase being "recruitment". It could include activities spanning from posting the job to pre-screening and testing candidates to the orientation of the employee.
So much happens during this phase. Typically with one major goal, to attract and hire the right people for the right jobs. Your organization's overall recruiting strategy may sound just like this. And we know talent acquisition is imperative to the successful achievement of the company's strategic business plan. The tricky part can be integrating diversity and inclusion into that plan. It should be at the forefront of each initiative, never an afterthought. Goals should be created to support the plan with some type of metric to track progress.
Let's go over a few examples. Recruitment can be broken down into a number of different focus areas or processes like Sourcing, Interviewing and Orientation. Note, each phase of the employment cycle may vary ever so slightly depending on the size and industry of the organization. Recruiting at your company may include testing and may not include orientation.
Sourcing refers to the process of proactively searching for qualified candidates. When you're sourcing, you're armed with open positions and you're using various resources to identify the next new hire. Your overall strategy is to find the potential hire by working with the most efficient recruitment methods. Let's be more specific. Here's a sample goal for your HR department.
Decrease the time to fill key positions 5% by improving efficiency through diverse sourcing activities and reaching out to employees when identifying candidates. For tracking progress, you can determine the yield ratio. Calculate the time to fill by counting the number of days between posting the job to taking it down.
Now we can take the next step by creating action plans related to diverse sourcing and employee outreach.
For example, Develop an internal hiring team made up of 5 members including management, high potential employees and HR, to attend 3 diversity conferences (total) in Q1 and Q2 of current year. This action is one of many diverse sourcing activities your team can initiate.
You can calculate a yield ratio by taking the number of leads from the diversity conference and dividing it by the number of candidates invited to interview. Multiple by 100%.
The next major process is Interviewing. At this point, you hope you've found a strong slate of candidates. Your HR strategy is to treat each candidate fairly by gathering information in a consistent manner. Set a goal to provide a uniform interview packet to everyone meeting with the candidates and collect a completed questionnaire during an interview debrief. At least two questions should be associated to diversity and inclusion such as "Tell me about a time you had to work on a team with someone whose values were in conflict to yours. What actions did you take to overcome the challenge?" Or "What steps have you taken to improve your knowledge and understanding of diversity?"
One metric is tracking the number of candidate questionnaires that were either completed incorrectly or never given to you. To determine if the interview process was a good experience for the candidate, you can gather data by sending them a survey and average the scores over a period of time.
Another major focus area within recruitment is orientation, also called onboarding. This involves the welcome and introduction of your new hire to the organization. It can last anywhere from one day to 1 year depending on the company. No matter the timeframe, HR needs to develop and facilitate an effective program, one that will connect the person to the mission, make them feel welcome and get them the appropriate information for starting off on the right foot. Your strategy should encompass the achievement of these objectives especially since more research is showing a connection between having a strong onboarding process and the ability to retain a new hire.
Here's a more specific example of a goal which, once again, has a diversity and inclusion component. Establish an orientation process which welcomes ALL new employees. Provide an information package highlighting company values and diversity initiatives. And connect new hires with a "buddy" from a separate department for 2 weeks.
This can be measured by sending a survey to your new hires. Ask for their feedback and follow up on any issues raised during the process.
Notice I shared several sample objectives that can be directly linked to your overall HR recruiting strategy and have a D&I component. The metrics for each of these goals can be captured on an HR scorecard. The scorecard helps to keep these expectations visible and you can take action based on the results.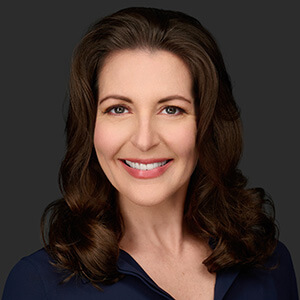 Instructor:
Christina Danforth
Christina A. Danforth, SHRM-SCP & SPHR, launched HR Jetpack in 2016 to support the development and professional growth of her fellow HR colleagues. She started her HR career in 2002....
Christina's Full Bio
HR Courses
Human Resources Training Programs
Self-paced HR Courses
The following HR courses are self-paced (asynchronous), and qualify for both SHRM and HRCI recertification credits. These courses are included in the HR Recertification Subscription.