Lesson:
A Day in the Life...
Lesson Content
So what's a day in the life like of a Diversity and Inclusion Manager? It's important for those thinking about this career path to understand its challenges and rewards.
As a former D&I specialist, I spent many hours working on initiatives that needed the approval and support of sr. leaders. For starters, I served on a Diversity and Inclusion Council at the corporate level which had representatives from each business division. We would collaborate on developing programs and completing action plans to recruit talent and retain it. Here are several examples.
From a recruiting perspective, I would either attend or solicit attendees for various career fairs such as the Service Academy Career Conference (an event for U.S. military veterans), the National Society for Hispanic MBAs (also called NSHMBA) and the National Society of Black Engineers (also called NSBE). During these events, company representatives including HR, hiring managers and myself, would try to recruit as much top talent as possible. During the year, we would nurture the relationship with these external organizations to serve as a pipeline for talent. I also completed an external benchmarking initiative on Veterans recruitment to create a national outreach program.
For retention, I developed a Diversity and Inclusion toolkit which included a workshop on Valuing Differences, a sample communication plan and description of the company's D&I programs. HR Managers could use it to educate their workforce. I also worked with D&I Council members to deploy a global training initiative. And finally, I maintained a budget to align and support over 10 different Employee Resource Groups or ERGs. I'll discuss more about ERGs in a separate lesson. This should give you an idea of what type of initiatives you'll take on as a D&I Specialist.
Each of these accomplishments was very rewarding from a personal standpoint. I always appreciated the moment when a new hire would join our team from one of the conferences or when an HR Manager would express their thanks for attending a course on a D&I topic.
However, my time in the role was not without challenges.
Maintaining your energy, enthusiasm and passion for driving these goals can be difficult since there isn't just one action or even set of activities that'll suddenly create a diverse workforce! My job was to continually integrate D&I into the company culture. There is no simple 5 step process and don't let anyone tell you there is!
Plus, in many instances, as you are deploying these programs, you're dealing with belief systems that may be rooted in discrimination. You have to keep working despite the fact that some people will not support your efforts.
And finally, proving your initiatives are actually making a difference to the bottom line of the organization can be tough. Metrics always help but it can be hard showing how D&I programs impact the business. I'll talk more about this in a future lesson.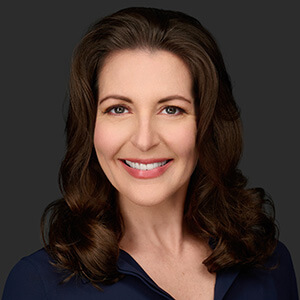 Instructor:
Christina Danforth
Christina A. Danforth, SHRM-SCP & SPHR, launched HR Jetpack in 2016 to support the development and professional growth of her fellow HR colleagues. She started her HR career in 2002....
Christina's Full Bio
HR Courses
Human Resources Training Programs
Self-paced HR Courses
The following HR courses are self-paced (asynchronous), and qualify for both SHRM and HRCI recertification credits. These courses are included in the HR Recertification Subscription.