Lesson:
Classic Interview Questions
Module: Setting the Foundation
Lesson Type: Video
Lesson Duration: 3:25
Lesson Content
Before going into our next section, let's take a moment to pay tribute to five classic interview questions. Those questions that help provide a foundation for the meeting. I like to refer to these as 'warm ups'. Typically, I used them during an initial phone screen. However, I always have a few in my back pocket if I decided to bring them into the office for a full round of in-person interviews.
Let's start with the classic, "tell me about yourself". During a phone screen, after an initial introduction, I always wanted to get a sense of the candidate's communication skills. I wouldn't just ask them to "tell me about yourself". I'd ask them to "walk me through their resume". This gives them an opportunity to talk about themselves with access to the answers, in other words, whatever is written on their resume. This is a "no to low" stress way to start the conversation. It's during this time I listen for what they would highlight. What accomplishments and work experience, in relation to the job, would they bring to my attention?
The second classic question is, "why are you interested in working for our company?" Not only could the response tell me whether or not they actually know anything about the organization or the job but also it might indicate why the candidate is leaving their current position.
This brings me to the third classic question, "why are you leaving your current organization" or if the person is in transition, "why did you decide to leave your former organization". It's important to note any red flags such as being fired for disciplinary reasons or leaving due to conflicts with management.
You might've guessed the fourth classic question, "what can you tell me about our company or what can you tell me about our industry". Has the candidate done their research? I always appreciate it when the candidate knew about our organization and could at least speak to it in general terms.
By now, I'm usually on the phone with the candidate for at least 15 minutes which is plenty of warm-up time. I typically ask a couple of basic behavioral interview questions such as, "Give an example of a time when you had to work under a tight deadline. What was the task or project and how did you handle it?"
After about 30 minutes or so, I pull out my classic closer question, "do you have any questions for me?" Having questions is important. If a candidate doesn't have any questions, it's an indication that they may not really want to move forward in the interview process. Remember, this is a conversation. The candidate should be ready to ask you about the job and your organization.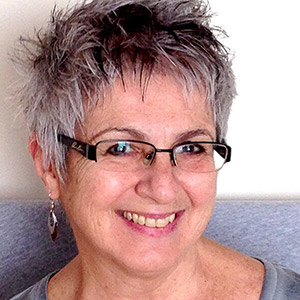 Instructor:
Stephanie Legatos
Stephanie Legatos holds an interdisciplinary masters degree in Human Resources and Counseling Psychology. She facilitates workshops on Resilience and Stress Management, Managing Personal Change, Customer Service, Conflict Management, and Train-the-Trainer....
Stephanie's Full Bio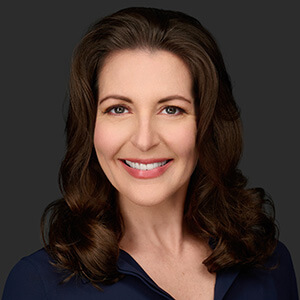 Instructor:
Christina Danforth
Christina A. Danforth, SHRM-SCP & SPHR, launched HR Jetpack in 2016 to support the development and professional growth of her fellow HR colleagues. She started her HR career in 2002....
Christina's Full Bio
HR Courses
Human Resources Training Programs
Self-paced HR Courses
The following HR courses are self-paced (asynchronous), and qualify for both SHRM and HRCI recertification credits. These courses are included in the HR Recertification Subscription.