Lesson:
After the Interview
Module: Best Interview Practices
Lesson Type: Video
Lesson Duration: 4:42
Lesson Content
Now your candidate is either off with another interviewer or they've left for the day.
Before starting a new task or another project, go back to the interview packet and access the rating sheet. Take a few minutes to complete it and double check that you've filled in any notes you deem necessary to make a final assessment.
At the conclusion of the interview schedule, you, the HR professional, must bring the interview team together for an in-depth conversation about the candidates. When you are initially scheduling the interviews, set up a debrief meeting so everyone knows what to expect afterwards. Before you begin, ask each interviewer to complete the rating sheet if they haven't done so already.
Using the rating sheet as your guide, facilitate an open discussion about each candidate. Stay away from comparing the candidates to each other. If you find the conversation moving in this direction, refer back to the questions and their responses. Remember, the importance of trying to mitigate the impact of unconscious bias. By keeping your team focused on the position, qualifications and requirements along with the interview questions, you'll be better enabled to find the best candidate.
Once a decision has been made on how to move forward, collect the interview packets. Have these on hand for reference in the near future. I also recommend keeping them for some time after the interview. From a liability perspective, you want to have whatever documentation is necessary to show that your organization hired someone based on facts and credentials.
A final thought on what to do after the interview. As an HR professional, make it a consistent practice to follow up with all the candidates you brought to your office. This is incredibly important for keeping your employer brand intact. First, you don't want to leave a bad taste in a candidate's mouth even if you wouldn't hire them. It is way too easy for someone to leave negative comments about your company and process somewhere online for all to see and read. And secondly, you may want to bring this person in for a different position or consider them in the future. The best way to preserve the relationship is by letting them know whether or not they got the job. And, even better, tell them why they didn't get the job. I know that sounds like a lot of work but remember the long-term benefits of making and keeping that connection with the candidate. All too often, we don't spend the time following up with people when it could make a big difference in a future recruiting effort.
On a side note, a significant aspect of recruiting is building a network. The next time you're sourcing and screening for the role, you may find yourself reaching back out to a former candidate for either a connection or for another in-person meeting.
Here's the tricky part when it comes to extending an offer. Speaking from experience, I know what it's like to have to wait for an approval to hire someone after you've brought them in for an interview. Whether it is due to financial constraints or legal requirements, you may not be able to make an offer right away. You must "keep the candidate warm". In other words, don't go weeks without contacting them. Ensure you touch base every 5 or 6 days or so especially if you've been focused on one of those hard to fill positions. Staying in touch means your organization is still very interested in the candidate even though you haven't been able to send them an offer.
While you're waiting for the approval, prepare the offer package. Look at compensation and benefits, organize all the necessary paperwork and be ready to send it when you're given the green light!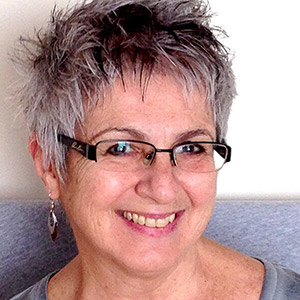 Instructor:
Stephanie Legatos
Stephanie Legatos holds an interdisciplinary masters degree in Human Resources and Counseling Psychology. She facilitates workshops on Resilience and Stress Management, Managing Personal Change, Customer Service, Conflict Management, and Train-the-Trainer....
Stephanie's Full Bio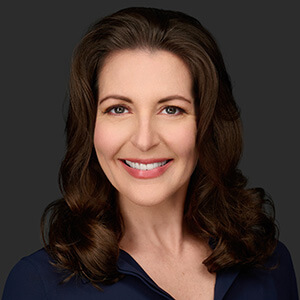 Instructor:
Christina Danforth
Christina A. Danforth, SHRM-SCP & SPHR, launched HR Jetpack in 2016 to support the development and professional growth of her fellow HR colleagues. She started her HR career in 2002....
Christina's Full Bio
HR Courses
Human Resources Training Programs
Self-paced HR Courses
The following HR courses are self-paced (asynchronous), and qualify for both SHRM and HRCI recertification credits. These courses are included in the HR Recertification Subscription.