Lesson:
Interview Rating Sheet Example
Module: Evaluation
Lesson Type: Video
Lesson Duration: 4:58
Lesson Content
Stephanie has introduced a great way to assess your candidates. Let's take a deeper look at how to structure an interview guide and utilize a rating sheet.
An interview package should include three primary elements. 1. a set of interview questions with blank spaces to record key responses. 2. a rating sheet and 3. any other guidelines necessary to complete a thoroughly compliant meeting. (These guidelines should serve as a reminder. Any newbies to your hiring team should go through a training and a complete review of such information before conducting any interviews.)
Before the interview questions, you'll want an area to record all the typical information such as interviewer and candidate names and date and job title for which the interview is taking place. Underneath, you'll want to list the specific questions each interviewer will ask the candidate.
On a side note, you might even want to include some type of introductory language for the interviewer. Your hiring managers might not have as much experience in interviewing so having a brief 'welcome' paragraph that they can reference before starting the conversation can help set the tone for a positive, productive meeting.
Back to our interview package. It's important to have a set list of questions. You do not want your fellow interview team members ad libbing during the session. Making polite conversation and asking random questions is a bad idea especially from a liability standpoint. Although they will probably begin the meeting with a bit of small talk, make sure the interviewer understands what questions or comments NOT to make during the interview. (I'll talk more about this in a later lesson.) Including a "Dos and Donts" list will help mitigate a compliance risk.
For your managers, it'll be helpful to start off with a few of the 'warm up' questions I mentioned in a previous lesson. A good place to begin is, "Walk me through your resume and highlight any accomplishments or relevant work experience you deem most important to the position". Underneath each of these questions, ensure there is a little bit of room for the interviewer to take notes. And a few blank lines should do it.
Most interviews, especially if it's going well, usually last between 45 minutes to an hour. The expectation is that the candidate will have questions for the interviewer as well. I recommend writing these down for future reference and remember, it's okay if you or the hiring manager doesn't know the answer. Someone can always reach back out to them later that day or later in the week.
How about the rating sheet? By this time, you would've worked with the hiring team to identify what constitutes a good response and the right collection of education, background and skills necessary to be successful in the job.
List each of those areas you deemed most important such as educational background and work history along with key competencies for the role like communication, technical ability and teamwork. For anyone not as experienced in interviewing, it's helpful to add a question next to each area including, "On a scale of 1 to 4, how well does the candidate meet the educational requirements?" and "On a scale of 1 to 4, how articulate was the candidate during the meeting?"
Underneath each of these areas, list the ratings. Let's refer back to Stephanie's example. A 4 is far exceeds requirement. A 3 is exceeds requirement. A 2 is the candidate meets the requirement and a 1 is if the candidate doesn't meet the requirement.
Overall, there are a number of great reasons to have an interview package with questions and an evaluation sheet. It is a best practice and in the next section, I'll highlight a few more to help you find the right person for an open position.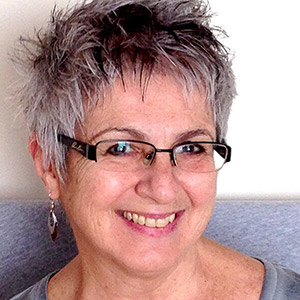 Instructor:
Stephanie Legatos
Stephanie Legatos holds an interdisciplinary masters degree in Human Resources and Counseling Psychology. She facilitates workshops on Resilience and Stress Management, Managing Personal Change, Customer Service, Conflict Management, and Train-the-Trainer....
Stephanie's Full Bio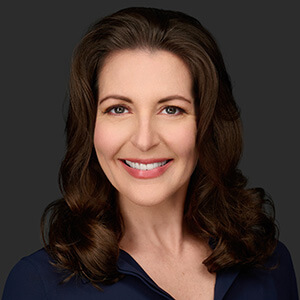 Instructor:
Christina Danforth
Christina A. Danforth, SHRM-SCP & SPHR, launched HR Jetpack in 2016 to support the development and professional growth of her fellow HR colleagues. She started her HR career in 2002....
Christina's Full Bio
HR Courses
Human Resources Training Programs
Self-paced HR Courses
The following HR courses are self-paced (asynchronous), and qualify for both SHRM and HRCI recertification credits. These courses are included in the HR Recertification Subscription.