Module: Situational Interviews
Lesson Type: Video
Lesson Duration: 3:48
Lesson Content
What's most important during a situational interview is ensuring whatever the situation you've given the interviewee is related to the job. I'm a strong proponent of asking interview questions that are closely linked to the role and/or work environment for which you are hiring. Not only does this provide the appropriate information necessary to assess the candidate but also keeps your organization from being open to liability.
On a side note, I air on the side of caution when it comes to asking questions like, "If you were an animal, what one would you be?" I seriously question if it will give you the information you need to identify the right person for the job. Plus, the person who wasn't selected for the job, may start to wonder, after the interview, why not. Could they raise a claim against your organization for asking questions unrelated to the position or, at least, the workplace? Stick with more traditional questions and keep your organization clear from discrimination claims. And I'll talk more about the importance of using a structured interview in another section.
As for sample questions, let's look at a few positions and a couple of possible scenarios.
First, let's say you need to hire a customer service representative. This can be a stressful job and it would be important to understand how they'd handle conflict. For example, a long-time customer is incredibly angry over a recent policy change, how would you respond to the customer? Here's a second example, a customer calls with a complaint about a product. It's an issue your team knows about. How do you handle the call?
Next, let's talk about another professional position like that of a financial analyst. Finance is a function that requires a great deal of analytical skill and paying close attention to details. For example, you're meeting with a group of employees who do not have a background in finance. How do you go about explaining the quarterly financial report? A second example, you need to meet with the CEO to review the monthly report. What metrics do you discuss first and why?
I'll change it up to focus on management. Having direct reports and overseeing the work of others is not easy. It calls for a number of important skills from time management to providing effective feedback. For example, your team is currently focused on a major project with a tight deadline and another urgent project has just been added to your department's list. How do you handle prioritizing tasks and delegation to the team? Or, one of your employees is not performing well and hasn't been for the past few weeks. What do you do to address the problem?
Notice how all the questions are tailored to the role and inquire as to what the person would do if given the situation. In the next section, I'll talk about what you should look for in the answers.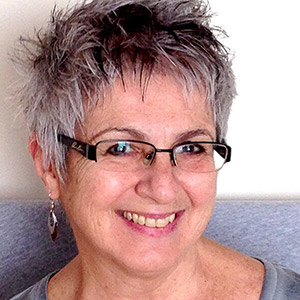 Instructor:
Stephanie Legatos
Stephanie Legatos holds an interdisciplinary masters degree in Human Resources and Counseling Psychology. She facilitates workshops on Resilience and Stress Management, Managing Personal Change, Customer Service, Conflict Management, and Train-the-Trainer....
Stephanie's Full Bio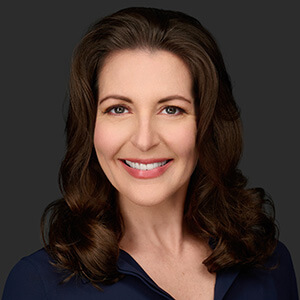 Instructor:
Christina Danforth
Christina A. Danforth, SHRM-SCP & SPHR, launched HR Jetpack in 2016 to support the development and professional growth of her fellow HR colleagues. She started her HR career in 2002....
Christina's Full Bio
HR Courses
Human Resources Training Programs
Self-paced HR Courses
The following HR courses are self-paced (asynchronous), and qualify for both SHRM and HRCI recertification credits. These courses are included in the HR Recertification Subscription.