Lesson:
Definitions & Observable Behaviors
Module: Behavioral Interviews
Lesson Type: Video
Lesson Duration: 7:53
Lesson Transcript
To start, you want to define the competency. For "initiative" our definition is two-fold: 1. anticipates near-term opportunities, and 2. thinks ahead in order to act on future needs and opportunities. Next, we want to determine observable behavior. In other words, what would you actually see an employee doing that would demonstrate this skill? These are the key actions you want to hear in the candidate's example or story. For the competency of initiative, we have five observable, key actions: 1. is proactive; 2. generates ideas for improvement; 3. takes action to create opportunities without being asked; 4. seeks opportunities for self-improvement; and 5. does more than required.
Some organizations go even further by identifying two levels of competence with associated definitions, an operational level and a mastery level. Others create a continuum from lowest, the behaviors you do not want to see, using a 4-point rating scale. For example, for the competency of dependability, the lowest level is defined as "Has difficulty meeting project deadlines or delivering work when promised." And the highest level is defined as "Completes work when promised, even when this entails personal sacrifice." This is not required, but certainly something you can consider based on the specific needs of your organization.
Behavioral questions always start with the sentence stem, "Tell me about a time when…" or "Describe a situation in which…" or "Describe a time when…" or "Give me an example of a time when…".
To evaluate and measure the competency of initiative, you might ask any or all of these questions:
1. Give me an example of a change you implemented in your area of responsibility. And, what prompted you to recommend and/or make this change? 2. We all know there's never enough time to do everything possible to exceed or even meet customer expectations every time. Tell me about a customer situation in which you didn't make the extra effort because you didn't have the time. 3. Describe a time when you took initiative to learn something new. And 4. Give me an example of a time when you went above and beyond the call of duty.
The candidate's responses would give you facts on how he/she actually handled each of these situations, which helps you to immediately see the KSA (knowledge, skills, and attitude), the behavioral indicators, of the candidate for the competency of initiative. And, again, the response can give you insight into the candidate's attitude, personality, and natural way of doing things. Ideally, you want to hire candidate's whose natural way of doing things aligns with your needs.
A second example of a competency is persuasiveness. If you think of this skill in the context of a sales position, your definition might be: Uses appropriate interpersonal styles and communication methods to gain acceptance of a product, idea, activity, or plan. You can see how this is tied directly to organizational results of meeting or exceeding sales goals consistently. Key observable actions that you might look for in a candidate's story are, and here we have our definition: 1. determines customer needs and decision criteria; 2. selects approach appropriate to a situation; 3. demonstrates how product, idea, activity or plan satisfies the need; 4. determines nature of objections and responds appropriately; 5. acknowledges and responds to a customer's concerns; 6. gains commitment to recommended action. And, three behavioral questions you might consider are: The first one, describe a competitive sales situation in which you were able to successfully differentiate your product or service. Number 2, what was one of the best ideas you ever sold to a customer, manager, employee, or peer? What approaches did you consider? Which did you choose, and why? And lastly, what was one great idea you tried to sell to a customer, manager, employee, or peer but were unsuccessful? What approaches did you consider? Which did you choose, and why? And, what might you do differently the next time you faced a similar situation?
A third example is problem solving, which we are defining as "builds a logical approach to address problems and manage the situation by drawing on one's knowledge and experience, and calling on others as necessary. The behavioral indicators are: 1. undertakes a complex task by breaking it down into manageable parts in a systematic, detailed way; 2. thinks of several possible explanations or alternatives for a situation; 3. anticipates potential obstacles and develops contingency plans to overcome them; 4. identifies the information needed to solve a problem; 5. presents problem analysis and recommended solution; 6. acknowledges when one doesn't know something and takes steps to find out. A behavioral question you might ask is, Tell me about a time when your manager was out and you needed to step in and resolve a customer problem. Or a production problem you would signify depending on role.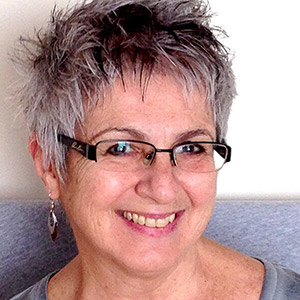 Instructor:
Stephanie Legatos
Stephanie Legatos holds an interdisciplinary masters degree in Human Resources and Counseling Psychology. She facilitates workshops on Resilience and Stress Management, Managing Personal Change, Customer Service, Conflict Management, and Train-the-Trainer....
Stephanie's Full Bio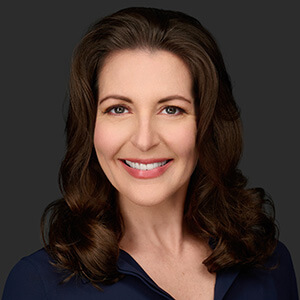 Instructor:
Christina Danforth
Christina A. Danforth, SHRM-SCP & SPHR, launched HR Jetpack in 2016 to support the development and professional growth of her fellow HR colleagues. She started her HR career in 2002....
Christina's Full Bio
HR Courses
Human Resources Training Programs
Self-paced HR Courses
The following HR courses are self-paced (asynchronous), and qualify for both SHRM and HRCI recertification credits. These courses are included in the HR Recertification Subscription.