Lesson:
During the Interview
Module: Best Interview Practices
Lesson Type: Video
Lesson Duration: 4:41
Lesson Content
It's time to meet with your final slate of candidates. Usually, by the time I'm ready to hold in-person meetings, I've invited at least 3 people to the organization. Depending on the role, you may invite up to 5 or, if you're working with an executive search firm, it may only be one! I'd do my best to meet with the candidate first and set the stage for a well-organized, planned round of interviews.
After welcoming them to the facility and my office, I'll start by referencing their resume. I also have a few notes on hand from the pre-screen and I inform the candidate that I will be taking notes while we meet.
During this time, it's important to follow the interview format laid out in your packet, actively listen, take notes and close out the meeting on-time. Let's take a moment to review each.
First, remember, ask the questions you've been developing in the interview packet. It can be so easy, especially if you're very social person like myself, to veer off the script. Comments about the weather and traffic are pretty natural but keep your eye on the goal. I know I love learning about people's backgrounds and their perspectives on different topics but we need to stay focused.
Next, actively listen to the respondent. In other words, pay attention and show that you are paying attention. Making eye contact and nonverbal gestures like nodding your head and even smiling, tell the interviewee that you are engaged and truly listening to their answer. Once the respondent is finished, reflect back on their comments, seek confirmation for what you've just heard by stating, "What I'm hearing is…" and fill in the blank with your interpretation of their response.
Then, you can take notes. I realize you may want to write a few things down while the person is responding to your question. That's no problem but don't spend too much time looking down at your interview packet where you are capturing those notes. It's all about balancing the two activities.
And let's face it. We can't remember everything that's been said during an interview and taking notes has many benefits. Not only are they an aid to recalling information but also increase the likelihood of having an accurate recording of the meeting. At the end of the day, they help in justifying the candidate's rating as well. By the way, it's okay if the candidate is taking notes. It's a good practice so they can reflect on your comments and ask follow-up questions.
Speaking of candidate questions, on a side note, ensure you give them time to ask YOU questions. Being inquisitive is a sign of engagement. When a candidate doesn't have questions, I'm usually concerned about their level of interest. However, when I'm asked about the organization and the position, I appreciate the opportunity to share more information. In fact, as an HR professional, it's very important to be able to talk about the business and its current need for the opening. This is a great way to build your credibility as a leader. You'll also be exercising your sales skills. You want to promote the organization and all it has to offer your potential new hire.
Finally, close out the meeting on-time. It's easy to lose track of time especially when it feels like you are in the middle of a great interview! It always goes by fast when you think you've found the right person for the job. However, be mindful of the clock by using whatever device makes the most sense in your work environment. Oftentimes, I'll have my cellphone nearby so I can quickly check during the conversation.
Before walking the candidate to their next meeting, thank them for their time and ensure they understand you will follow-up in the next week or so.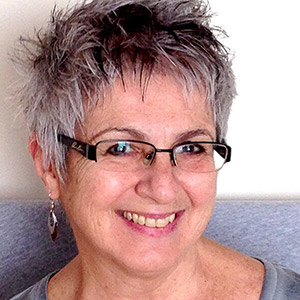 Instructor:
Stephanie Legatos
Stephanie Legatos holds an interdisciplinary masters degree in Human Resources and Counseling Psychology. She facilitates workshops on Resilience and Stress Management, Managing Personal Change, Customer Service, Conflict Management, and Train-the-Trainer....
Stephanie's Full Bio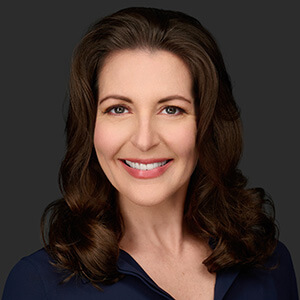 Instructor:
Christina Danforth
Christina A. Danforth, SHRM-SCP & SPHR, launched HR Jetpack in 2016 to support the development and professional growth of her fellow HR colleagues. She started her HR career in 2002....
Christina's Full Bio
HR Courses
Human Resources Training Programs
Self-paced HR Courses
The following HR courses are self-paced (asynchronous), and qualify for both SHRM and HRCI recertification credits. These courses are included in the HR Recertification Subscription.