Lesson:
Pre-Interview Prepartion
Module: Best Interview Practices
Lesson Type: Video
Lesson Duration: 3:36
Lesson Content
There are quite a few steps you should take to prepare for an interview as the interviewer. And, as the HR professional, you want to ensure your hiring managers and any other team members who are conducting interviews are ready. Here's a summary of some of the primary steps you should take:
1. Develop the interview package. You and your team can ask behavioral interview questions and situational interview questions. But no matter what, use a structured interview with questions related to the position and the work environment. Based on the job description and in collaboration with the hiring manager, develop questions that will provide you with the right information for hiring the right person.
2. Train your interview team. Despite the fact that you've provided an interview package with questions and guidelines, you absolutely should take the time to review this information especially anything having to do with compliance. Even a role-play exercise can help managers practice what to do and what NOT to do during an interview.
3. Create an agenda. If you're tasked with scheduling the round of in-person interviews, put together an agenda for you, your team and the candidate. And before the date, let your candidate know who they will be meeting with. Share the information with the entire team and once a manager is done interviewing the candidate, the manager should walk him or her over to the next interviewer on the agenda. A smooth transition from one office to another will show a well-organized, team effort.
4. Familiarize yourself with the candidate. Before the interview, take at least 10 minutes to read through your phone screening notes and the resume.
And 5. Clean up your office and advise your managers to do the same! Think about it. If you were to invite someone to your home for dinner, you would likely tidy up before your guest arrived. If you and your hiring team work in a messy, disorganized environment, what type of message does that send your prospective new hire? An 'employer of choice' cares about its work environment. What's the old saying? "You never get a 2nd chance to make a first impression."
And one final thought, remember, hiring is a shared responsibility between you in HR and the hiring manager. You must work as a team to identify and hire the right person for the position. This is where relationship building comes into play. Make that connection with the hiring manager. Ensure they understand your role in HR as a team member willing and ready to guide and facilitate the hiring process so you can hire the best talent.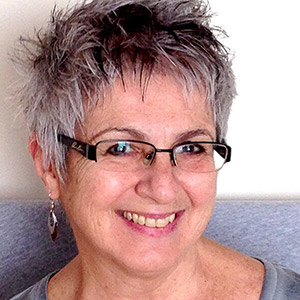 Instructor:
Stephanie Legatos
Stephanie Legatos holds an interdisciplinary masters degree in Human Resources and Counseling Psychology. She facilitates workshops on Resilience and Stress Management, Managing Personal Change, Customer Service, Conflict Management, and Train-the-Trainer....
Stephanie's Full Bio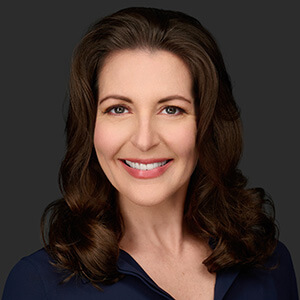 Instructor:
Christina Danforth
Christina A. Danforth, SHRM-SCP & SPHR, launched HR Jetpack in 2016 to support the development and professional growth of her fellow HR colleagues. She started her HR career in 2002....
Christina's Full Bio
HR Courses
Human Resources Training Programs
Self-paced HR Courses
The following HR courses are self-paced (asynchronous), and qualify for both SHRM and HRCI recertification credits. These courses are included in the HR Recertification Subscription.