Lesson:
What is Coaching - History
Lesson Content
The word coach derives from the village of Kocs, Hungary, where horse-drawn coaches were invented and first used. Literally, a coach is a mechanism designed to move someone from where they are to where they want to go. People seek out the services of a Coach because they are not satisfied with their current "location" and are ready to make a change. They recognize the need for support and structure to effectively navigate this transformation. However, the Coach does not carry them or even lead them to this new destination, a coach provides the support and tools to enhance skills, expand resources, access the creativity that the coachee already has, and manage change effectively.
In 1936 Dale Carnegie wrote the book, How to Win Friends and Influence People, one of the first 'best-selling' self-help books ever published. In the 1980s it had a resurgence in popularity that coincided with the beginnings of a shift in organizational culture from a strictly hierarchical model of top-down control to a more flexible network of trust and collaboration that promoted teamwork and expected everyone to take some ownership of the process, on some level…to think and behave like a leader. This expanded professional purview required some personal skill building. It was around this time that the professional field of coaching was born. Rather than consultants coming in for short-term executive coaching and system interventions to resolve a crisis, coaches showed up to promote stronger performance and continuous resilience to respond to increased complexities, speed of change, and breadth of uncertainty. Also, the interpersonal aspect of coaching in terms of one-on-one relationships of empathetic caring became more in demand as downsizing, mergers & acquisitions, and outplacement accelerated.
Stephen Covey's set a new standard for professional behavior in his 1989 book, "7 Habits of Highly Effective People." He stressed the need to align one's actions to principles of character, recognized that character is made up of both individual particularities and universal commonalities, and advocated that we proceed through life with an attitude of abundance rather than a mindset of scarcity. This pro-active and positivist thinking is not limited to the realm of self-help gurus but is backed up by the fields of Cognitive-Behavioral, Humanistic, and Depth Psychology. There is even an academic sub-discipline of Applied Positive Psychology, which began in Australia in 2000, called Coaching Psychology which, shifts the focus from diagnosing and healing clinical dysfunction to working with non-clinical populations for the enhancement of life experiences, work performance, and general well-being in individuals and organizations not suffering from abnormal levels of distress or dysfunction.
Many in the field of Coaching trace its true beginning between Carnegie and Covey, to Timothy Gallwey who wrote The Inner Game of Tennis in 1974. Gallwey highlighted the relationship between the inner functioning of the mind and the outer performance of the body. As a tennis player and coach he was the first to broadly promote how the model of sports coaching can be applied to business and life—with the Coach serving as an objective and non-judgmental advisor offering constructive feedback on how best to respond to external and internal opportunities and threats.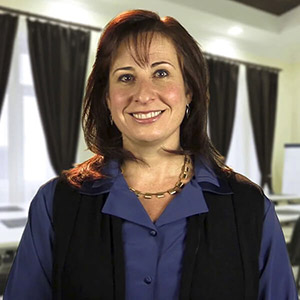 Instructor:
Stacey Zackin
If Stacey were a Super Hero, she'd be The Status Quo Buster. With 15+ years of experience in human behavior, management, and entertainment, Stacey merges psychology, strategy, and imagination to...
Stacey's Full Bio
HR Courses
Human Resources Training Programs
Self-paced HR Courses
The following HR courses are self-paced (asynchronous), and qualify for both SHRM and HRCI recertification credits. These courses are included in the HR Recertification Subscription.