Lesson:
Employee Psychology Introduction
Lesson Content
As discussed previously coaching is not therapy, but it is therapeutic and as we are psychological creatures, it helps to understand some basic insights into the wonderful world that is the human psyche. The one thing that I've learned in all of my years of studying human behavior is that it is rational for people to act irrationally. If Freud and Jung and reality television are right, people are a mass of unconscious needs, wants, desires, complexes, and unresolved issues. Makes me reconsider the cornerstone that we must see our coachees as Creative, Resourceful, and Whole. One of Carl Jung's primary theories is that our challenge in life, what makes us who we are destined to be is to healthfully deal with the tension of the opposites caused by our competing drives that exist within all of us. I call this the People Paradox. At once we are:
Logical and Creative
Strong and Vulnerable
Collaborative and Competitive
Generous and Proprietary
Hospitable and Hostile
We crave Stability and Spontaneity
Desire Security yet Long for Adventure
Want our Freedom but find purpose in Obligation
Enjoy Community but thrive on Independence
Want both Intimacy and Privacy
Require both Calm and Stimulation
At times find comfort in Consistency and at others Flexibility
In other words, our Unpredictability is Predictable and we are profoundly Unique and yet share many Commonalities. We are also simultaneously concerned with our Physical and Emotional needs.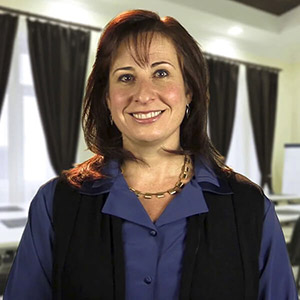 Instructor:
Stacey Zackin
If Stacey were a Super Hero, she'd be The Status Quo Buster. With 15+ years of experience in human behavior, management, and entertainment, Stacey merges psychology, strategy, and imagination to...
Stacey's Full Bio
HR Courses
Human Resources Training Programs
Self-paced HR Courses
The following HR courses are self-paced (asynchronous), and qualify for both SHRM and HRCI recertification credits. These courses are included in the HR Recertification Subscription.