Lesson:
How is Coaching Different from What HR Executives Do Now
Lesson Content
The Human Resource function of talent development is often relegated to a crisis model, being called in when there is a problem that needs to be fixed. By taking a coaching approach, you will get to focus on positively building strengths rather than critically addressing weaknesses. This strength-based approach is more empowering for the coachee and most likely more rewarding for you in the role of coach. Of course you will still be addressing people's weaknesses but not from a punitive place of blame but from a developmental place of growth. I'm assuming some of you will have an immediate and visceral response along the lines of, "well that would be nice, but that just won't happen in my organization." Remember, coaching is an evolutionary process. As you start to incorporate more coaching tools in your day-to-day interactions and as the correlation between coaching and the bottom-line becomes more evident, slow shifts in the direction you want to go are bound to happen.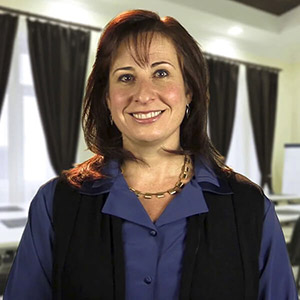 Instructor:
Stacey Zackin
If Stacey were a Super Hero, she'd be The Status Quo Buster. With 15+ years of experience in human behavior, management, and entertainment, Stacey merges psychology, strategy, and imagination to...
Stacey's Full Bio
HR Courses
Human Resources Training Programs
Self-paced HR Courses
The following HR courses are self-paced (asynchronous), and qualify for both SHRM and HRCI recertification credits. These courses are included in the HR Recertification Subscription.