Lesson Content
This leads us to Opportunities as HR professionals are in a unique position to maintain an objective view of the needs of their organization. Without the blind spots that comes from within a team, HR professionals are able to help leaders Determine job definitions for the roles needed to accomplish their strategic goals, Identify high performers and the type of support that will help them succeed, Shift the culture to encourage more communication, synergy, and engagement Create a strategy to resolve interpersonal issues, and Align their leadership style with the needs of the situation.
Here are several more general opportunities inherent in coaching. Everyone is different and coaching can be designed to suit their needs, desires, and drives. This involves the coaching skills of designing the alliance where both coach and coachee intentionally discuss, establish, and take ownership for the expectations of the relationship.
Coaching is an evolutionary tool, and once some success is achieved, you can build on its depth and breadth.
Coaching does not require any specific technology or expensive system before you can begin; it just requires a positive intention, time, a qualified coach, and willing coachee.
Coaching is contagious. As the coachee learns, applies, and benefits from the coaching skills and attitude, they will share it with their colleagues both directly and indirectly.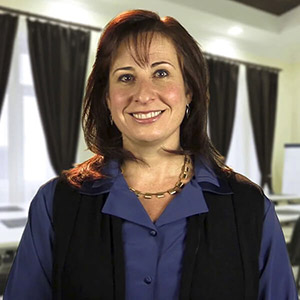 Instructor:
Stacey Zackin
If Stacey were a Super Hero, she'd be The Status Quo Buster. With 15+ years of experience in human behavior, management, and entertainment, Stacey merges psychology, strategy, and imagination to...
Stacey's Full Bio
HR Courses
Human Resources Training Programs
Self-paced HR Courses
The following HR courses are self-paced (asynchronous), and qualify for both SHRM and HRCI recertification credits. These courses are included in the HR Recertification Subscription.