Lesson:
Co-Active Coaching Model 5 Contexts
Lesson Content
The five contexts of the co-active coaching model are:
Number one Listening. The coach listens for the coachee's vision, values, commitment, and purpose in their words and demeanor. The coach listens with a heightened purpose and focus that comes from the alliance that was consciously designed with the coachee.
Number two Intuition. The direct knowing of something, unencumbered by one's thinking mind. Part of the designed alliance of the coaching relationship is tha both the coach and the coachee have given each other permission to speak from their intuition without fear or embarrassment of being wrong or their instinct falling flat.
Number three Forward the Action and Deepen the Learning. Forward the Action means to use coaching skills to move the client to action Deepen the Learning is an ongoing process in which the client increases their understanding, acceptance, appreciation and celebration of who they are, what they want and how they relate to the world. Reflection without action does nothing to initiate achievement, and action without reflection limits ongoing growth and long-term productivity.
Number four Self-Management. The coach's ability to become invisible in the service of holding the client's agenda and set aside their own biases, projections, and limiting beliefs.
Number five Curiosity. The client has all the answers, the coach's job is to ask the right questions without agenda or judgment. The bigger, broader, and more open a coach's questions are, the more likely the coachee's answers will specifically address the core issues.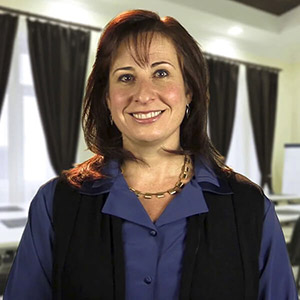 Instructor:
Stacey Zackin
If Stacey were a Super Hero, she'd be The Status Quo Buster. With 15+ years of experience in human behavior, management, and entertainment, Stacey merges psychology, strategy, and imagination to...
Stacey's Full Bio
HR Courses
Human Resources Training Programs
Self-paced HR Courses
The following HR courses are self-paced (asynchronous), and qualify for both SHRM and HRCI recertification credits. These courses are included in the HR Recertification Subscription.