Lesson:
Maslow's Hierarchy of Needs & Employee Motivators
Lesson Content
Abraham Maslow theorized that man is motivated by the desire for self-actualization, of reaching our fullest potential. His hierarchy has been applied to management to help demonstrate that in contemporary times, people are no longer solely motivated by having their survival needs met…meaning, that money and extrinsic rewards are no longer the driving factor in performance. People expect more from their workplace than a paycheck, they see it as a place to have certain social, psychological, and emotional needs met. Even their spiritual needs, not religious, but the desire to belong to an environment and connect with a purpose that ignites one spirit and makes them feel like a valuable participant who makes a meaningful contribution.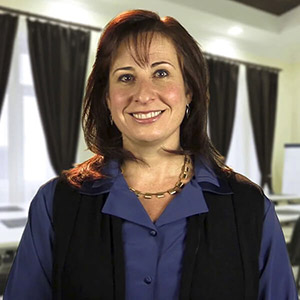 Instructor:
Stacey Zackin
If Stacey were a Super Hero, she'd be The Status Quo Buster. With 15+ years of experience in human behavior, management, and entertainment, Stacey merges psychology, strategy, and imagination to...
Stacey's Full Bio
HR Courses
Human Resources Training Programs
Self-paced HR Courses
The following HR courses are self-paced (asynchronous), and qualify for both SHRM and HRCI recertification credits. These courses are included in the HR Recertification Subscription.