Lesson Content
The Strengths include the evidence of positive results across an organization. Once a luxury reserved for executives, organizational coaching is now being extended to employees at all levels for development purposes. Studies demonstrate that organizations that employ coaching report positive business outcomes, including higher employee satisfaction and performance.
Other benefits include more engaged employees who are better prepared to be promoted into leadership positions. And, a coaching culture aids with retention and recruitment as it demonstrates to employees and job candidates that the administration is committed to the ongoing training, development, and satisfaction of their staff. All of this, of course, affects the bottom-line and financial sustainability.
"The benefits of coaching are many; 80% of people who receive coaching report increased self-confidence, and over 70% benefit from improved work performance, relationships, and more effective communication skills. 86% of companies report that they recouped their investment on coaching and more."
Of course organizational coaching builds upon the benefits of personal coaching which are as wide-ranging as the individuals involved. Numerous clients report that coaching positively impacted their careers as well as their lives by helping them to Establish and take action towards achieving goals, Become more self-confident and self-reliant, Gain more job and life satisfaction, Contribute more effectively to the team and the organization, Take greater responsibility and accountability for actions and commitments, Work more easily and productively with others including a boss, direct reports and peers, And Communicate more effectively.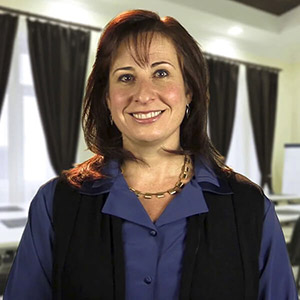 Instructor:
Stacey Zackin
If Stacey were a Super Hero, she'd be The Status Quo Buster. With 15+ years of experience in human behavior, management, and entertainment, Stacey merges psychology, strategy, and imagination to...
Stacey's Full Bio
HR Courses
Human Resources Training Programs
Self-paced HR Courses
The following HR courses are self-paced (asynchronous), and qualify for both SHRM and HRCI recertification credits. These courses are included in the HR Recertification Subscription.