Lesson:
Weaknesses and Threats
Lesson Content
Next we will cover Weaknesses & Threats to the coaching process simultaneously. Corporate and individual resistance related to the belief that there is Lack of time, Limited ability to measure ROI, Budgetary constraints.
It is often a challenge to persuade managers that soft skills are equally as important as hard skills; and that EQ, emotional intelligence is as valuable as IQ in successfully doing their jobs, not just to manage but to engage and empower the workforce. Young leaders especially, need to learn more about themselves before they can begin to understand others, appreciate their differences, and learn to leverage that diversity.
Other weaknesses include Fear of change/the unknown/the untested, Identifying who should take ownership, Unpredictable and varying results along with lack of metrics. Everyone responds differently and within a different time frame, and even some extremely positive results are hard to quantify or evaluate in any tangible way.
Finally, another threat is the perception by department leadership that Human Resource professionals do not understand the ins-and-outs, needs, and constraints of their work and thus often try to bypass HR rather than partner with them for their talent management needs. It is true that the average HR person is not immersed in the day-to-day processes of the department, but that also means that they aren't enmeshed in the day-to-day assumptions, patterns, and drama.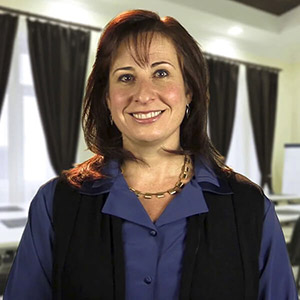 Instructor:
Stacey Zackin
If Stacey were a Super Hero, she'd be The Status Quo Buster. With 15+ years of experience in human behavior, management, and entertainment, Stacey merges psychology, strategy, and imagination to...
Stacey's Full Bio
HR Courses
Human Resources Training Programs
Self-paced HR Courses
The following HR courses are self-paced (asynchronous), and qualify for both SHRM and HRCI recertification credits. These courses are included in the HR Recertification Subscription.