Lesson:
Co-Active Coaching Model 4 Cornerstones
Lesson Transcript
There are four cornerstones to the Co-Active coaching model.
Number one. The coachee is naturally Creative, Resourceful, and Whole – the coach must believe in the coachee's ability to change and grow. Without that then it will be impossible to hold their agenda and support their progress. Again highlighting the distinction between coaching, consulting, and therapy.
The coach must recognize the potential for growth but not feel as if the coachee is broken and needs to be fixed, and the coach is meant to ask the questions, trusting that it is the client who has the answers.
Number two. Coaching requires both coach and coachee to Dance in the Moment. Unlike a supervisor or manager who has a specific agenda, a coach follow's the coachee's lead and must be prepared to respond to what they bring to the conversation—offering powerful and curious questions so that the coachee is guided to find their own answers. Of course, as an employee yourself, as an HR professional yourself who is using coaching as a tool to do your job, you do have an agenda, but that agenda must be to support the agenda of those you coach, believing that it will lead to positive outcomes for the organization…even if on occasion that outcome is that the coachee realizes that fulfillment and balance might be found at another organization.
Number three. Coaching is Holistic and focuses on the Whole Person, even in a corporate setting. As employees we tend to bring our work lives home and our home life to work. Through the three principles of fulfillment, balance, and process, you will naturally help the client better manage all of the elements of their lives in a way that helps them to be present and productive at work.
Number four. Coaching is intended to Evoke Transformation. This is the whole point of coaching. The nature of life is to transform and evolve, if we feel we aren't growing, we lose touch with our purpose. Once we are stuck and fall victim to status-quo, it is hard to even identify what balance looks like and fulfillment could possibly feel like, and the process of our lives become habitual, reactionary, and dissatisfying. The coach's job is to call forth the greatest possibility for the client.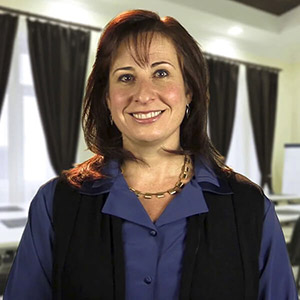 Instructor:
Stacey Zackin
If Stacey were a Super Hero, she'd be The Status Quo Buster. With 15+ years of experience in human behavior, management, and entertainment, Stacey merges psychology, strategy, and imagination to...
Stacey's Full Bio
HR Courses
Human Resources Training Programs
Self-paced HR Courses
The following HR courses are self-paced (asynchronous), and qualify for both SHRM and HRCI recertification credits. These courses are included in the HR Recertification Subscription.