Lesson Content
Most every champion has a coach. Someone who is able to establish a structure for success, create an environment of growth and development, provide the tools, motivation, and accountability to maximize the coachee's natural strengths, overcome their specific weaknesses, and achieve their potential, a potential that a) they might not be able to access themselves and b) a potential that is often greater than that of the coaches themselves.
That being said, the coach does need to have certain skills, competencies, and a willingness to go with the flow and respond to each specific individual and situation in a unique way. But most importantly the coach needs to have permission, meaning the coachees must be coachable and open to and capable of engaging in the reflection and action required for growth and development. This is challenging in an organizational venue when the coachee might not be the one to initiate the relationship. Even in my private practice when people seek me out because they consciously want some radical transformation, unconsciously they resist even the slightest evolutionary shift.
This is a psychological defense mechanism known as approach-avoidance and can often be overcome with some of the coaching skills we will review later, such as building trust, active listening, providing feedback, and offering accountability.
However, sometimes there is a psychological block that goes beyond the realm of coaching, and recognizing those issues is also a skill. Although coaching is a therapeutic process it is not therapy.
An analogy once told to me to help distinguish between Therapy, Consulting, and Coaching is about bicycling.
If you decide that you want to start bike riding, a therapist will help you heal the childhood trauma you experienced when your father tried to teach you to ride a bike. A consultant will help you figure out what is the best bike for your needs, how to care for its maintenance, and the best riding techniques. A coach, once you decided to ride the bike, have gotten your bike and learned the basics of riding, will run along next to you cheering you on, challenging you to take more difficult routes, helping you to strategize around obstacles, and listening to you vent when you're frustrated. A coach will also help you appreciate and celebrate when you have accomplished an amazing milestone.
The International Coach Federation defines coaching as partnering with clients in a thought-provoking and creative process that inspires them to maximize their personal and professional potential.
The Coaches Training Institute defines their model of coaching as a co-active relationship that helps the coachee discover their own unique strengths and style and align those with their unique calling, vision, and purpose.
Dr. Frederic Hudson, founder of the Hudson Institute, simplifies the definition by identifying coaching's central function as facilitating change and development.
What they all have in common is the blend of both internal reflection and strategic action to instigate behavioral change and achieve results.
I define coaching as a profession that works with individual clients and groups to help them achieve results and sustain life-changing behavior in their personal lives and careers. Both professional and personal coaching addresses the whole person, with an emphasis on producing action and uncovering learning that can lead to more fulfillment, more balance, and a more effective process for living. Fulfillment, Balance, and Process are at the center of The Coaches Training Institute's co-active coaching model which we'll review in a bit.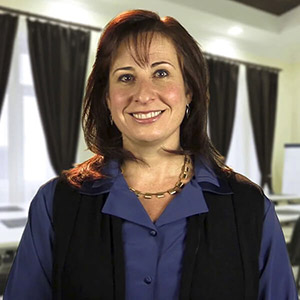 Instructor:
Stacey Zackin
If Stacey were a Super Hero, she'd be The Status Quo Buster. With 15+ years of experience in human behavior, management, and entertainment, Stacey merges psychology, strategy, and imagination to...
Stacey's Full Bio
HR Courses
Human Resources Training Programs
Self-paced HR Courses
The following HR courses are self-paced (asynchronous), and qualify for both SHRM and HRCI recertification credits. These courses are included in the HR Recertification Subscription.