Lesson:
Co-Active Coaching Model 3 Principles
Lesson Content
The three 3 PRINCIPLES are the heart of the coaching model as they represent the client's agenda. Number 1 is Fulfillment. Each client defines fulfillment for themselves, it is up to the coach to help them discover the values that will help them feel a sense of purpose and satisfaction. It is helpful to understand an employee's motivation in the workplace, what values drives them? Accomplishment, recognition, growth, collaboration? We'll explore these a bit more when reviewing Maslow's hierarchy of needs, but for those seriously interested in integrating coaching into your work and organizational culture, I believe values are the blocks upon which any sustainable change is built.
Number 2 is Balance. Balance is about giving the clients the tools to adopt the perspectives and make the choices that will best honor their values and to establish healthy integration of the various aspects of their lives, many of which appear to compete with each other. Ultimately balance is about making choices; setting priorities; saying yes to some things and no to others. It is a fluid process that is always in motion like a see-saw not an end destination of inflexible stability like a balance beam.
Number 3 is Process – the often-repeated cliché that life is about the journey not the destination is so often-repeated because it is a valuable perspective. We are called human-beings, not human-doings. Paradoxically, learning to be in the moment and go with the flow of life, and work, as it is happening is one of the best strategies to create change for the future and navigate a new direction. Allowing, rather than resisting what is, ironically helps you feel a sense of control over and optimism for what could be.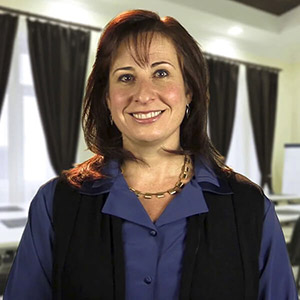 Instructor:
Stacey Zackin
If Stacey were a Super Hero, she'd be The Status Quo Buster. With 15+ years of experience in human behavior, management, and entertainment, Stacey merges psychology, strategy, and imagination to...
Stacey's Full Bio
HR Courses
Human Resources Training Programs
Self-paced HR Courses
The following HR courses are self-paced (asynchronous), and qualify for both SHRM and HRCI recertification credits. These courses are included in the HR Recertification Subscription.