Lesson:
How will Coaching Make Your Job Easier and Your Managers More Effective?
Lesson Content
Coaching, as both a philosophy and skill set, can make the job of HR professionals easier and more rewarding by shifting a relationship that is often seen as "us and them" to one that is embraced as a strategic partnership. Through professional coaching relationships, you will build stronger interpersonal relationships. You will get to know and appreciate each other's intentions and talents while better understanding and being more open-minded regarding each other's flaws and limitations.
Also, coaching is a transparent, generative, and self-perpetuating process. Meaning, that when you successfully establish a coaching relationship with a manager, you are modeling an attitude and skills that they can bring back to their departments and share with their employees. One-on-one coaching might at first appear to yield minimal result for a significant amount of time and attention; yet, it can actually have a broad reach that reaps widespread returns on your initial investment. Like cute cat videos, coaching has the potential to go viral, getting passed along from one employee to another.
Last, but certainly not least, especially through the quantitative lens of your organization's administration, by using coaching as a strategy to sharpen the leadership skills of high-potential employees, individual and team conflict can be reduced, retention can increase, and succession planning and recruitment can become easier.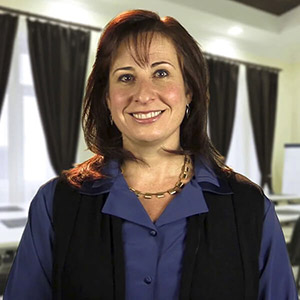 Instructor:
Stacey Zackin
If Stacey were a Super Hero, she'd be The Status Quo Buster. With 15+ years of experience in human behavior, management, and entertainment, Stacey merges psychology, strategy, and imagination to...
Stacey's Full Bio
HR Courses
Human Resources Training Programs
Self-paced HR Courses
The following HR courses are self-paced (asynchronous), and qualify for both SHRM and HRCI recertification credits. These courses are included in the HR Recertification Subscription.