Lesson:
Four Steps to Active Listening
Lesson Content
Human Beings think much more quickly than we speak. The average person speaks about 135-175 words in a minute, but can listen to 400-500. We often fill the differential with our thoughts, judgments, and daydreams. To really listen and be present you can use this model to remember and apply the various coaching skills inherent in active listening.
Be P R E S E N T - Present
The P stands for Paraphrase, reflect and reframe
The R if for Reaffirm, use encouraging gestures and sounds
The E is for Empathy, honor emotions and values
The S stands for Self-Manage, turndown the inner voice 
The second E is for Enquire, ask deep clarifying questioning about the situation and the feelings evoked
The N stands for Next steps, summarize, express appreciation, discuss follow-up
And finally, the T stands for Thank employee for their time, thoughts, and efforts.
Active Listening means understanding what is behind the words without judging. This includes number one hearing, number two understanding, number three evaluating and number four reacting. Most of us skip from one to four, Hearing to Reacting.
We need to listen for the content or facts and circumstances and the emotion or the meaning and significance.
Also, what's the non-verbal communication? The person's posture, attitude, tone of voice, inflection and facial expression.
Remember to listen with multiple senses including the ears. Listen for the words, breathing, pace, expression, is their voice soft or hard edged, tentative or enraged?
The eyes. Look for gestures, body languages, clenched jaw, redness, sweat, eye-contact
The Intuition. What are the impressions, images, instincts, shifts of energy, mood and emotion
The six-factors that block listening are:
Factor number one, Feeling that a decision must be made about what is presented. Unlike consulting and even mentoring, coaching isn't primarily about advice-giving. It is certainly a skill one can and should employ, but often we tend to jump into action without allowing the time and space for the other person to not only express their thoughts and feelings, but really understand them, own them, and fully comprehend their impact. Deepening the learning must come before forwarding the action. And in a coaching culture, once action happens, more learning will take place.
Factor number two, Evaluating what is presented, judging
Factor number three, Being hurried and listening on the run
Factor number four, Hearing only what you want to hear
Number five, Interrupting because you have something to say
And the last factor, number six, Seeing the other person as different from yourself. Their group, culture, race, or philosophy.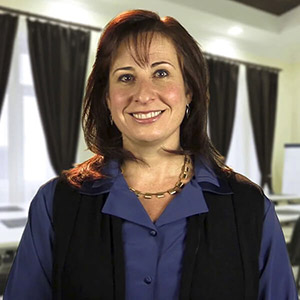 Instructor:
Stacey Zackin
If Stacey were a Super Hero, she'd be The Status Quo Buster. With 15+ years of experience in human behavior, management, and entertainment, Stacey merges psychology, strategy, and imagination to...
Stacey's Full Bio
HR Courses
Human Resources Training Programs
Self-paced HR Courses
The following HR courses are self-paced (asynchronous), and qualify for both SHRM and HRCI recertification credits. These courses are included in the HR Recertification Subscription.