Lesson Content
A Coaching Culture is one focused on bringing out the greatness of people and inspires them to discover and deliver the greatness in themselves. It pro-actively focuses on, and fosters the unique and positive aspects of individuals and the collective rather than primarily reacting to dysfunction and chaos and implementing interventions after something has gone wrong.
Obviously I am very passionate about and confident in coaching's ability to enhance the incredibly valuable and challenging job human resource professionals have in attracting, developing, managing, and retaining talent. As mentioned, you are most likely already serving as a coach in some capacity now, regularly using many of these skills. I hope that this brief, yet comprehensive introduction to coaching as a philosophy and skill set provided you some additional tools and perspectives that can make your work more effective and enjoyable.
Coaching focuses on a spectrum of paradox between thinking and feeling, being and doing, vision and implementation, experimenting and mastery, achieving tangible success and intangible fulfillment, and simultaneously maximizing interpersonal strengths and professional competencies. All you have to do is identify where you are on the spectrum and identify where you want to go and make small progressive movements in that direction and you will feel good about your work and be better able to help other feel good about theirs.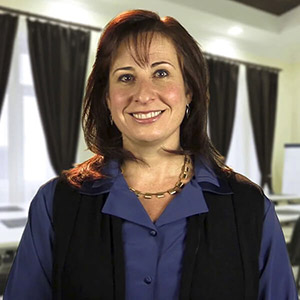 Instructor:
Stacey Zackin
If Stacey were a Super Hero, she'd be The Status Quo Buster. With 15+ years of experience in human behavior, management, and entertainment, Stacey merges psychology, strategy, and imagination to...
Stacey's Full Bio
HR Courses
Human Resources Training Programs
Self-paced HR Courses
The following HR courses are self-paced (asynchronous), and qualify for both SHRM and HRCI recertification credits. These courses are included in the HR Recertification Subscription.