Lesson Content
Even the focus on goal setting has shifted from a concrete, tangible, rational method to one that leverages our emotional drives. In his book, HARD Goals: The Secret to Getting from Where You Are to Where You Want to Be, best selling author Mark Murphy offered a different model to the process of setting SMART goals, which had been widely used since the 1950s. The belief was that effective goals needed to be specific, measurable, achievable, realistic and time limited. Not to say that all of these elements aren't helpful, they are not just particularly motivating. Through Murphy's research he identified 4 key factors that will help people care about and be energized by their goals in a way that heightens their engagement and performance. HARD goals are: Heartfelt, Animated, Required and Difficult.
The Heartfelt piece is the emotional component and it is the coach's job to help the coachee connect emotionally to their work and identify the values that will be honored through the achievement of their goals.
The Animated piece basically says we have to visualize our goals. We have to be able to see them clearly. If a goal is fuzzy and not well thought out, we're probably not going to achieve it. This requires the coach to utilize the skill of Visioning…creating a safe space for the coachee to develop a mental image of their outcome and set goals that inspire them to take action. Brain research has shown that nearly 75 percent of the neurons in the brain are assigned for the processing of visual information so it would be a waste not to maximize that function and help people animate their goals.
For a goal to feel Required, it needs to have some urgency. Helping the coachee attach significance to their goal might require the coaching skills of Challenging and Reframing. Challenging is just what it sounds like, requesting the coachee stretch beyond their self-imposed limits and Reframing the goal so it is not just about completing a task, but with a value that is important to them such as growth, discipline and accomplishment. We'll talk more about Reframing in our section on communication.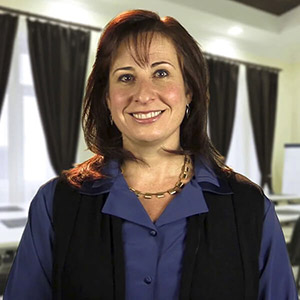 Instructor:
Stacey Zackin
If Stacey were a Super Hero, she'd be The Status Quo Buster. With 15+ years of experience in human behavior, management, and entertainment, Stacey merges psychology, strategy, and imagination to...
Stacey's Full Bio
HR Courses
Human Resources Training Programs
Self-paced HR Courses
The following HR courses are self-paced (asynchronous), and qualify for both SHRM and HRCI recertification credits. These courses are included in the HR Recertification Subscription.