Lesson:
How to Start Your Journey
Course: HR Analytics
Module: Starting Your Analytics Journey
Lesson Type: Video
Lesson Duration: 3:26
Lesson Content
To begin your HR Analytics journey, you don't need to start recruiting for a data scientist! You can move forward without being an expert in analytics. But before doing so, you should complete these preliminary actions.
Number 1. Ensure you've defined why you are using HR Analytics. Why are you making this commitment? What is the goal?
It should be to analyze data for improving talent and organizational decisions that drive business performance. You and your leaders want to be able to take action based on this analysis.
Number 2. Know the business. You should understand how your business works, its operational metrics and key performance indicators, often referred to as KPIs. KPIs are those metrics used to evaluate the success of the business.
Number 3. Educate yourself on the topic of analytics. This course is a great start. However, you should also check out a few recommended resources noted at the end of the class.
Now that you know your goal, know your business and know a few things about analytics, let's identify the phases of this process:
phase 1, identify a problem, phase 2, obtain buy-in from appropriate leadership, phase 3, gather data and phase 4, begin analysis.
In Phase One, the goal is to Identify a Problem. To do this, you must do your research. Talk with stakeholders about their greatest business challenges. Stakeholders could include managers, the CEO or your leadership team. What are the HR related business challenges? Bottom line: Ensure the problem is relevant to your leaders. What's that pressing issue? In addition, start examining what metrics could provide insights. Review what metrics your HR department is currently tracking in relation to these challenges.
You can begin Phase Two while researching the problem in Phase One. In fact, you may want to find a sponsor. A leader who will openly support your efforts and speak to them during project updates. The goal is to obtain the support of your leadership team. You'll want to communicate the Who, What, When, Where, Why and How of your project. Educating this group on what the data is and where it will come from is very important!
On to Phase Three, gathering your data. Interestingly, most of the information you need is already available in your Human Resources Information System and talent management systems. You may also tap into an employee engagement survey database and exit interview repository. In my experience, I had to pull data from several different sources and combine it. You will, most likely, use multiple sources.
In Phase Four, the analysis begins! You've accessed a plethora of reports and metrics during Phase Three. Now you can start with the descriptive analytics and use predictive tools to continue forward.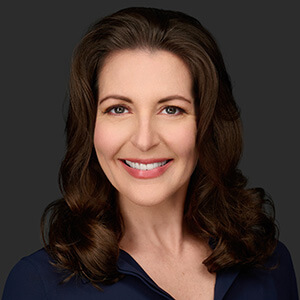 Instructor:
Christina Danforth
Christina A. Danforth, SHRM-SCP & SPHR, launched HR Jetpack in 2016 to support the development and professional growth of her fellow HR colleagues. She started her HR career in 2002....
Christina's Full Bio
HR Courses
Human Resources Training Programs
Self-paced HR Courses
The following HR courses are self-paced (asynchronous), and qualify for both SHRM and HRCI recertification credits. These courses are included in the HR Recertification Subscription.