Lesson:
Early Adoption and Challenges
Course: HR Analytics
Module: Starting Your Analytics Journey
Lesson Type: Video
Lesson Duration: 3:35
Lesson Content
In an annual survey Price Waterhouse Coopers conducted 1,322 interviews with CEOs in 77 countries. They found that 80% of CEOs cite data mining and analysis as strategically important. Companies continue to embrace big data and the technology necessary to leverage its power. Companies across various industries from Google to Walmart to The Royal Bank of Scotland to start ups recognize the importance of data analytics.
So what critical questions are the early adopters asking? What business problems are they targeting? Here are a few examples:
Absenteeism. In an effort to reduce the number of sick days, analytics can identify the reasons why and provide potential solutions.
Retention and Attrition. Talent acquisition and retention analysis have gained momentum! Analytics provides insight as to how a company can keep its top talent.
Sales Performance. Analytics can be used to evaluate why one sales person outperforms another. This can help with developing appropriate incentive and training programs.
A couple more questions taken on by early adopters include:
Within what timeframe are new hires productive?
What are the key characteristics of top performing executives and how can this be transferred to high potential employees?
There are a lot of opportunities to use HR Analytics but not without several challenges.
Let's take a moment to recognize some of the challenges you might come across during your journey.
The quality and integrity of data may be a barrier to generating insights and predictions. In one assignment, I spent months cleaning up a number of false entries and incorrect record inputs ranging from wrong job codes to inaccurate employee work locations. In my experience, what you get out of the system is as good as what you put into it. Be aware when running large data reports.
Another significant challenge is your comfort level with data and analysis. According to a 2015 Deloitte study, Three in four surveyed companies believe that using people analytics is important, but just 8% believe their organization is strong in this area - almost exactly the same percentage as in 2014. It appears HRs limited experience with analytics may be affecting the functions competency. This is why it's important to partner with other departments and do some research.
Integration technology is helping with the next issue. Is your Human Resource Information System incompatible with other business systems like sales and finance? If it is, you'll need to identify workarounds.
The last challenge I'd like to bring attention are limited resources. There is only so much time in the day and people on your payroll to take on an analytical project. It's important to evaluate what's necessary for focusing on a pilot problem and review potential costs for expanding that project across the business.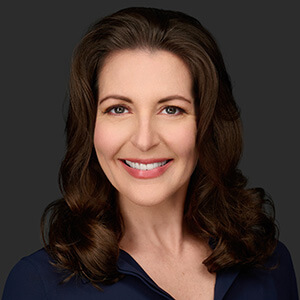 Instructor:
Christina Danforth
Christina A. Danforth, SHRM-SCP & SPHR, launched HR Jetpack in 2016 to support the development and professional growth of her fellow HR colleagues. She started her HR career in 2002....
Christina's Full Bio
HR Courses
Human Resources Training Programs
Self-paced HR Courses
The following HR courses are self-paced (asynchronous), and qualify for both SHRM and HRCI recertification credits. These courses are included in the HR Recertification Subscription.