Lesson:
Course Conclusion
Course: HR Analytics
Module: Conclusion
Lesson Type: Video
Lesson Duration: 2:05
Lesson Content
It's time for our course wrap up!
During our first lecture, I reviewed a glossary of terms to build a foundation for understanding analytics. Words like "business intelligence", "datafication", "data mining" and "analytics" are apart of another language. I walked through a brief history, explaining the evolution of datafication. I reintroduced the employment cycle sharing how analytics can assist you during each phase. I went over several key reasons why we should embrace HR analytics and discussed available resources.
In the second lecture, I explained the major categories of analytics, descriptive, predictive, and prescriptive. I did an overview of each one. I spent most of the lecture discussing descriptive and predictive analytics providing a side by side comparison. I also continued to define prescriptive analytics so you'd be more familiar with the term.
In Lecture three, it was time to put analytics into action! I showed you an example of descriptive analytics along with an example of how to generate predictive analytics. In addition, I provided a deeper definition of prescriptive analytics.
In the second half of the course, I wanted to give you direction on how to start the analytics process. I provided a set of helpful tips, and reference what some companies focused on to start their HR analytics journey. I also listed a handful of the challenges you must be aware of as you continue the process.
In our final lecture, I addressed a series of controversial subjects including the removal of HR analytics from HR departments, discrimination and data privacy. I'm confident we'll be hearing more about each of these as we move forward.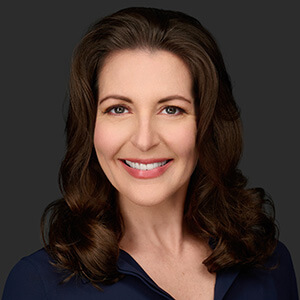 Instructor:
Christina Danforth
Christina A. Danforth, SHRM-SCP & SPHR, launched HR Jetpack in 2016 to support the development and professional growth of her fellow HR colleagues. She started her HR career in 2002....
Christina's Full Bio
HR Courses
Human Resources Training Programs
Self-paced HR Courses
The following HR courses are self-paced (asynchronous), and qualify for both SHRM and HRCI recertification credits. These courses are included in the HR Recertification Subscription.