Lesson:
Analytics and Discrimination
Course: HR Analytics
Module: Controversy and Analytics
Lesson Type: Video
Lesson Duration: 2:43
Lesson Content
On to our next controversial topic, analytics and discrimination. As the capability to analyze data continues to grow so do concerns about how HR decisions are made as they relate to the HR disciplines. How will such information be used to hire employees, review performance, identify top talent, select appropriate benefit programs and manage compensation?
Some argue HR should be completely free to use analytics, specifically predictive analytics. We've discussed the many benefits of leveraging data to provide invaluable information for the decision making process. We know it can solidify our position as a business partner. What we haven't talked about is how predictive analytics can benefit your employees. You can develop targeted skill training, identify appropriate performance management criteria, build a better, more fair compensation system, and create a hiring strategy to enhance retention!
Other proponents believe this is a means to end workforce discrimination! Here are a couple of examples. By using data to make decisions, it lessons the human element or bias in selecting an outcome. It can also help in predicting attrition. If you find one demographic is more likely to leave than another, you might have an issue with inclusion.
While opponents contend using analytics can lead to unethical behavior and questionable HR practices. For example, running data algorithms that compare demographics with performance ratings and then segmenting such data to make merit increase decisions. Or using predictive analytics to determine the characteristics of an ideal candidate pool and ranking an applicant's ability to fit in with company culture. Could analytics cause disparate impact and employment discrimination? If we aren't careful, we're opening up our organizations to liability.
In summary, be aware and cautious. We may be reading more about analytics legal actions in the near future. Unethical companies will continue to practice in an unethical manner with or without analytics. However, understanding these potential pitfalls and acknowledging the inappropriate use of data will ensure your company does the right thing and keeps it out of the headlines.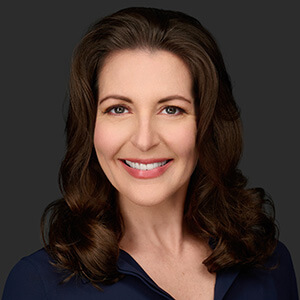 Instructor:
Christina Danforth
Christina A. Danforth, SHRM-SCP & SPHR, launched HR Jetpack in 2016 to support the development and professional growth of her fellow HR colleagues. She started her HR career in 2002....
Christina's Full Bio
HR Courses
Human Resources Training Programs
Self-paced HR Courses
The following HR courses are self-paced (asynchronous), and qualify for both SHRM and HRCI recertification credits. These courses are included in the HR Recertification Subscription.