Lesson:
Should HR Analytics Stay with HR?
Course: HR Analytics
Module: Controversy and Analytics
Lesson Type: Video
Lesson Duration: 2:53
Lesson Content
Should HR analytics stay with HR? Surprising, isn't it? The idea of HR analytics not being a part of the HR function. I've isolated two opinions on the matter.
First, HR analytics should stay within HR. After all, HR professionals have been handling employee data for many decades. In addition, it has been considered an extension of the HRIS discipline which uses technology to manage and report on employee data.
Also, as more departments adopt analytics, new positions and competencies will evolve within a few years. Let's take marketing for example. Datatification has created new jobs focused on measuring and analyzing customer information. Wouldn't the same eventually hold true for Human Resources?
And finally, as HR professionals, we need to continually develop our skills as business partners and analytics allows us to do this. The focus of HR analytics is to use this employee data to identify insights for impacting business performance.
On the other hand, there are some who believe HR analytics should be handled by a different department. Unfortunately, HR continues to remain a slow adopter of analytics. A global study conducted by the American Management Association and the Institute for Corporate Productivity found HR to be lagging far behind other departments in its analytical capability.
These results released in Q3 of 2014 are bolstering the CFO argument to own analytics. Your Finance team has been using analytics to understand its strengths and weaknesses for many years. They already manage company financials. If all analytics sit with your CFO, he or she will be even better enabled to make operational business decisions. They have an expertise in handling numbers and its application to strategic planning. It's also important to note that Finance has a strong reputation for being grounded in facts. This has built a great deal of trust and credibility. Something HR has struggled with for many years.
Hang on though. I've developed this course to help YOU start the analytics journey. The technology is available and ready for you! Your data is there and maybe it's time you consider adding a new team member who can focus on analytics as opposed to always helping other departments add headcount. Partner with another business leader on solving a pilot problem. Embrace the opportunity to add more value to your business.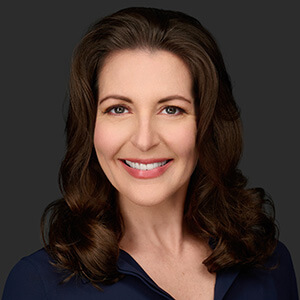 Instructor:
Christina Danforth
Christina A. Danforth, SHRM-SCP & SPHR, launched HR Jetpack in 2016 to support the development and professional growth of her fellow HR colleagues. She started her HR career in 2002....
Christina's Full Bio
HR Courses
Human Resources Training Programs
Self-paced HR Courses
The following HR courses are self-paced (asynchronous), and qualify for both SHRM and HRCI recertification credits. These courses are included in the HR Recertification Subscription.