Lesson:
Predictive Analytics
Course: HR Analytics
Module: Three Major Categories of Analytics
Lesson Type: Video
Lesson Duration: 6:14
Lesson Content
Predictive Analytics is just as the name implies, it's meant to predict what may happen based on the analysis of data. Using this more advanced form of analytics allows us to answer the questions what could happen or what is most likely to happen? Much like a weather forecast anticipates temperature changes and storm patterns, predictive analytics helps companies anticipate trends and outcomes related to employment, performance and compensation. Data mining, modeling and statistics transform current and historical data into predictions. You'll be taking the metrics on your dashboard, descriptive analytics, to the next level.
Methods for predicting results come from inferential statistics in which we will try to infer what will happen based on the data. Correlation, regression analysis and the analysis of variance represented by the term ANOVA are all inferential statistic tools. They help us draw conclusions about what data points are related and how.
First, let's discuss correlation. Correlation is used to examine the relationship between variables. A positive relationship exists between two variables when one variable increases, the other increases. For example, a company could find as employee work experience increases, the more employee productivity increases indicating a positive relationship. A negative relationship exists when one variable decreases as the other increases. For example, a company could find that as the costs of benefits increase, employee satisfaction with such benefits may decrease indicating a negative relationship.
The positive and negative relationships are represented by a number called the correlation coefficient. The correlation coefficient is shown by a scale spanning from -1 to 0 to +1. A perfect positive correlation is represented by +1 and a perfect negative correlation is represented by -1. No correlation is represented by the 0. The closer the coefficient is to -1 the stronger the negative relationship. The closer the coefficient is to +1, the stronger the positive relationship. I'll demonstrate this in another lesson.
Next, regression analysis is similar to correlation. It compares variables to understand if a relationship exists and determines the strength of that relationship. So what's the difference between correlation and regression analysis? Regression analysis utilizes nearly the same math but with differences that some feel make it a more useful tool. For example, using regression, you can compare more than 2 variables.
It's important to note, even though both correlation and regression analysis show if variables are correlated, it doesn't mean one variable causes the other. We have to be very cautious not to confuse correlation and causation. A famous example is the rise of ice cream sales and violent crime. They go up and down at a similar rate but one doesn't cause the other.
ANOVA or analysis of variance is another statistic tool which examines the differences between groups. ANOVA helps us make multiple comparisons. For example, if you wanted to compare the averages of turnover rates across more than 2 departments, like sales, finance and engineering, you would use a technique like ANOVA. It would determine if the differences between average turnover rates is statistically significant.
I'll go a little deeper into predictive analytics methods in another lesson.
Other functions or departments have begun using predictive analytics to achieve better business results. What can we learn from other departments? Let's take a look at sales and marketing. I have three letters for you…CRM, Customer Relationship Management. Today this is a huge industry in which companies can leverage technology to manage all interactions with a customer. They can run analytics from CRM data to improve sales and services.
The digital age has opened the door to a deluge of information! Your friends in marketing and sales use analytics tools to measure and predict advertising performance along with customer behavior. Predictive modeling in marketing allows the business to predict future buyer behavior by assessing what has the most revenue potential.
In addition, there has been growth in one particular area of analysis tools called customer sentiment. Sentiment analysis involves the examination of emotions. It goes beyond typical descriptive analytics to actively listen to a customer and understand if activities or events are truly resonating with them. Now, let's replace the word "customer" with "employee". HR already takes steps to measure employee engagement. Some experts predict we'll be using analytics software to measure employee sentiment. This would help us identify best practices for a more productive and engaged workforce.
As you continue on your analytics journey, I recommend meeting with one of your fellow sales and marketing leaders.
In the next lesson, I'll compare specific descriptive and predictive analytics to help you better understand the difference.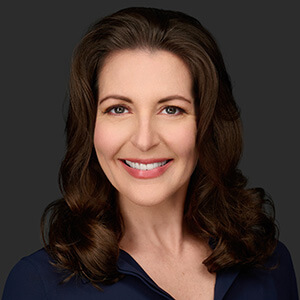 Instructor:
Christina Danforth
Christina A. Danforth, SHRM-SCP & SPHR, launched HR Jetpack in 2016 to support the development and professional growth of her fellow HR colleagues. She started her HR career in 2002....
Christina's Full Bio
HR Courses
Human Resources Training Programs
Self-paced HR Courses
The following HR courses are self-paced (asynchronous), and qualify for both SHRM and HRCI recertification credits. These courses are included in the HR Recertification Subscription.